First day back at school for D today, like many other children.
She didn't sleep well last night – despite her melatonin – and anxieties overtook her at 3am. Cuddles, reassurance, back to a sleep which-wasn't-really-a-sleep, a one-eyed-open sleep waiting for her to come back in.
A tired girl this morning, an anxious girl. Not wanting school, a particular anxiety around a fellow classmate overtaking her.
Then I remembered I'd bought this: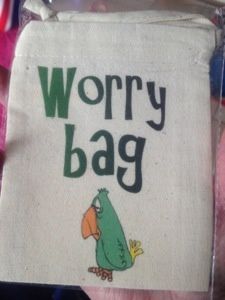 A "worry bag" from eBay, the seller and I exchanged messages afterwards and she's a mum to an autistic daughter too. Her website has some great visual ideas on here – asdbrightideas.co.uk – and it's somewhere I'll be returning to.
But in the meantime, we had a Worry Bag to try out. D was scared at first, she didn't understand what we were doing but I wrote her anxieties down on a piece of paper, we read them, we folded them and placed them into the bag. Then we decided where we'd put the bag.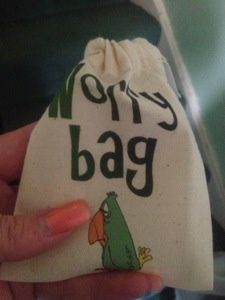 Literally from that moment on, she relaxed. I got my girl back and the journey to school was fine. I got a big hug before my smiling girl went in too.
A complete contrast to half an hour before.
If only that worked for bigger issues as well…
Written in the hope that our experience helps, I didn't expect such a positive result the first time we used it…but it worked.
Like the title says….best £1.99 spent EVER!!
---
---