I'm going to revisit a happy blog tonight, because today didn't start well – diary post at the end – but it's ended happily, D pleased to be back at school and the routine she needs.
Here it is:
"The Double D's
Excuse the potentially cheeky title!
After the meltdown-fest that was yesterday, I wanted to focus on something positive today. This is a post that I've been meaning to do for a while but it's been finding the time.
D (my lovely 8 year old daughter) has a best friend at school. They've only known each other for about a year-and-a-half but he calls himself her "protector" in the playground, when the other children are chasing and scaring her.
He is a "D" too and also has autism.
The teachers all call it "the great romance" and the D's don't do anything in that way apart from say each others' names in a cute way and put their arms around each other. My D did come home one day and say another pupil had told them to kiss, but she said "I didn't, because kissing is NOT allowed in school" – well done D!
They used to sit together as (as one TA put it) "only D could control him". By that I think she meant that D (boy) would only listen to my D.
It was so nice to see them together at sports day.
Whilst we were at sports day, another TA told me that D (boy) had got really upset the day before because he'd brushed past my D and thought he'd hurt her arm. He had been so worried that he'd cried a lot and my D was worried because he was upset too.
Throughout everything that happens at school, D is her constant. I don't know if they'll be in the same class, I doubt they will as they'll spend their time coo-ing at each other. I hope they'll always be friends."
They should (hopefully) both be at a birthday party on Saturday at Taplow, wonderfully inclusive SN playground near us.
Our day:
Didn't start terribly well, this extra blog explains it – Putting her anxieties into a Worry Bag – but once we had utilised the Worry Bag, D was calmer and was able to go to school.
I got my body-slam before she said goodbye and was greeted by another one when I collected her. Lovely!
She'd had a great day and as we were leaving the school grounds she said "do you know? The Worry Bag worked! X didn't bother me today". Wonderful, just wonderful.
She has said tonight that we'll need to write down the "worry" every day and put it in the bag, but that's fine. It will become part of our morning routine, I can tell.
Relaxed D tonight, we've been singing some songs and it's been great to see (and hear) her happy.
One of her favourite songs is Firework by Katy Perry – click to read our Music Monday and hear the song – it's one we've shared previously but she wanted it mentioned again tonight.
Hopefully a better night tonight and an anxiety-free morning.
T's enjoyed himself today, he had an inset day, back at school tomorrow.
It's been a chance for us to discuss his clinic appointment, take a look through the paperwork and talk through any concerns he might have. Both Mr Bluecrisps and I are very relieved that he has taken it on board so well, crossing fingers and toes it remains so.
I hope everyone's had a good day, comments/RTs/shares as ever welcomed, thanks for reading Jx 😘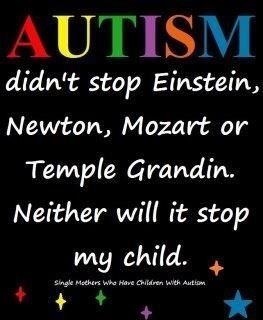 ---
---