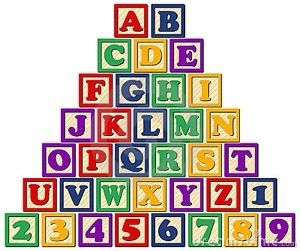 I enjoy meme's both from a reading-other-people's answers and a what-would-I-say view point.
Recently one popped into my email inbox from Donna at MummyCentral and it looked like it might be fun to join in with. No obligation for anyone else to join in, but if you do, leave a comment below and I'll pop over and take a peep at the answers.
Here goes:

ANORAK….do you have a sad side?
I don't think I do really. I prefer 80's music over any other era just 'cos it brings back so many great memories. The majority of my "Music Mondays" are probably (okay, definitely) 80's tracks. And I'm passionate about getting autism awareness and acceptance raised, as a parent I owe it to my children.
BODY…What physical attribute would you most like to change?
I have "junk in my trunk", "child bearing hips", "booty" – whatever you want to call it. I know that however much weight I lose, I will still be curvy and pear-shaped *shrugs*.
CELEBRITY…Which one would you most like to date and why?

This one made me think, it wouldn't necessarily be my obvious choice of a crush.
Not a date, but I think I'd like to have a coffee with George Osborne (he can pay) and have him promise that he'd sit there for an hour and listen to a special needs parent/wife of a self-employed person tell him how it feels to be living within this current economic climate.
DEBUT…Tell us about your first ever blog post. What made you start blogging?

I have two blogs, my autism blog and my lifestyle blog, both arising from a therapeutic point of view. First posts on both were introductory.
ERROR…What's been your biggest regret?
My maternal grandparents lived through WW2, he was in the RAF, she was a practising midwife. Life must have been very frightening and difficult. They were both very proud people, not wishing to dwell, I wish they'd opened up about life a bit more but memories were painful.
FUNNY…Who's making you laugh?
I can watch endless showings of Miranda and still laugh. Mr Bean is a favourite in our house and the Carry On films, I guess it's gentle innuendo and slapstick everytime.
GRAND…If we gave you one right now what would you spend it on?
I'd like to say I'd take the family on a long weekend to DisneyLand Paris, creating wonderful memories for the children but realistically it would go on gas/electric/council tax bills etc.
HOLIDAY…What's your favourite destination?
We married in Jersey so that holds special memories but I'd love a sunshine break. Somewhere with idyllic beaches, clear blue sea and skies etc.
IRRITATE…What's your most annoying habit?
Hubbie would definitely say my stubbornness and my need to have the last word in an argument (not that we argue that much, we're too similar!).
JOKER…What's your favourite joke (the one that makes you laugh everytime you hear it)?
It would be:
I went to the doctors and said "have you got anything for wind?" He gave me a kite.
Silly but gentle toilet humour every time.
KENNEL…Do you have any pets?
Oh yes! We have three guinea pig brothers – George, Bungle and Zippy – who's primary hobby seems to be …eating! Also, two tabby cat sisters – Itsey and Bitsey – Itsey bounces around like a springy squirrel, Bitsey is more of a guard cat. Both enjoy cuddles in their own ways.
LOVE…Are you single, married, engaged, living with a long term partner?
I've been married to Mr Bluecrisps aka Hubbie for 11 years this year and we've been together for 13. A disastrous first marriage left me a single parent with a 3-year old for a couple of years before we met Hubbie.
MEAL…What's your ultimate starter, main and dessert?
A chance to look but not touch as I'm "Losing It For Autism", I think it would be (stuff the calories):
Starter: Stuffed mushrooms
Main: A (very) well-done steak, horseradish mash, broccoli and some more mushrooms
Dessert: I doubt I'd have room but a macaroon.
NOW…If you could be anywhere right now, where would you be and who with?
I'd be with my family, watching the children building sandcastles on a warm beach.
OFF DUTY…What do you do in your spare time?
I don't have that much spare time but I'm trying to make more "me" time. An interrupted bubble bath with a magazine would be bliss!

PROUD MOMENTS…What are you most proud of?
My family, without a doubt. I didn't have the easiest of childhoods and, in contrast, Mr Bluecrisps, had an extremely stable one. We met each other at the right time for both of us, any earlier and it wouldn't have worked.
QUEASY…What turns your stomach?
Bullying. Live and let live.
RELAX…how do you relax?
It would be either afore-mentioned bubble-bath or – something I haven't done for ages – having a facial.
SONG…What's your favourite song of all time?
The Communards "Don't Leave Me This Way". I can never listen to this sitting down, brings back great memories.
TIME…If you could do back in time and relive it again, when would you choose?
I don't think I'd relive any specific moments, life happens for a reason. If my first husband hadn't left me, I wouldn't have met Mr Bluecrisps and T and D wouldn't be around.
UNKNOWN…Tell us something about yourself that no one else knows?
I share quite a bit on the blogs, I think I'm an open book. I find it difficult to trust people.
I don't drive, that can cause logistical issues but everything I need is within walking distance/town is a bus ride away. I'd be terrified of my daughter bolting in a busy car park too, which she is prone to do if anxieties overtake her.

VOCAL.. Who is your favourite artist?
Simple. Midge Ure. Love his vocal range, saw Ultravox live for the first time a couple of years ago. Unforgettable.

WORK…What is your dream job, and are you doing it now?
Having had two home births, I'd have loved to have been a birthing assistant. Giving birth at home (assuming everything goes okay) is a completely different experience to a hospital birth.
I really enjoy writing and I have a book inside me, it's finding the time to let it out.
X-RAY…any broken bones?
I broke my collar bone at primary school, running into a telephone on the wall apparently. I don't remember anything about it.
YIKES…What's been your most embarrassing moment?
Ummm…probably not realising beforehand that the b o w e l s empty during labour.
ZOO…If you were an animal, which one would you be?
A tigress, protecting my young.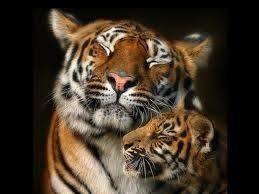 ---
---