I think I'll start with the diary post tonight, revisited blog in the second part:
We had the delights of town today, surprisingly it wasn't that busy. I think the sporadically torrential rain kept people away, but not everyone as my little rant earlier (click to read) demonstrated. Enough said!
We made sure that we kept to the itinerary agreed with T, he will not tolerate deviances, and as it was quiet, T and D were comfortable.
Can you spot them in the pictures? There may be a rogue Bunny in there too!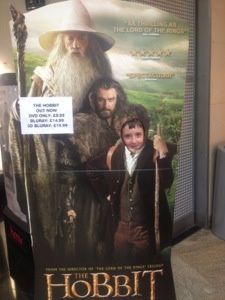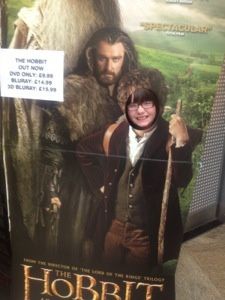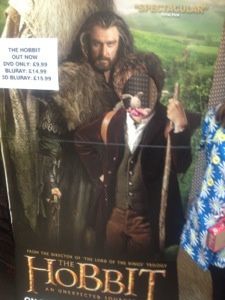 D seems to have a fascination for rings at the moment, she's forever crafting little rings and coveting mine (I don't have that many!). She fascinated by a particular jewellers display window and has kept saying "we need to go back to xxxxx street and get a ring", if only it were that easy!
This evening she's been asking about rings (again) and trying to decide what ring she'll have when she and her boyfriend from class get married (gulp!), it's lovely to hear her talking this this, having those dreams, I hope they come to fruition in some way in the future.
Last night's blog – click here to read – revisited our mainstream school experience. Tonight's blog from the archives gives an example of how disability in a mainstream school CAN be successful. Of course, these are just my opinions and experiences.
Here's the post;

Disability & mainstream – when it CAN work
There is a boy at T's old mainstream school who is registered disabled. He's been there since nursery, he's one of T's best friends.
I do "coffee" with his mum from time to time and we text each other, especially now T is no longer at the school. (We moved T in the summer (2011) as he's working about 2 years above his age group and needed more challenging work)
I'm digressing…anyway H has been there since 3 years old, he's accepted, the other children play with him in the playground and if there are times when he's upset, there aren't any withering looks that we, as autism parents, are familiar with. He also has his 1:1 care as a given.
How has this Narnia-like situation in a mainstream school come about, you're probably asking… Well H has cerebral palsy, he's in a wheelchair so the children and people in the playground can SEE his disability and how it has effected him.
The children in his class have grown up with him being there and make sure he's included by wheeling him around at breaktimes and before and after school. I'm not belittling his situation at all, by the way, his mum is his full-time carer, they've had to move to a bungalow and she has to do a lot of lifting.
And that's the "thing" with autism, you can't see it, feel it, smell it, touch it or hear it – it's an invisible disability.
I hope everyone's day has gone well, comments/RTs/shares as ever welcomed, thanks for reading Jx 😘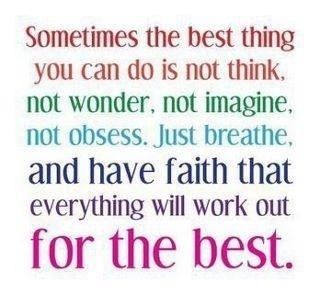 ---
---