Today's diary post will be at the end of the blog, as I can then tailor the photos etc.
The post I'm revisiting first is one I wrote for a magazine but they chose not to use it. Hence it went onto the blog!
What Autism means to me:
My daughter is nearly 9 years old and whilst she may look like any other child, she has autism.
This means that her speech and language skills are delayed, her social skills can be inappropriately used – for example, she will try and hug the supermarket delivery person but be very scared of entering an unfamilar room for a family function; and she has OCD (obsessive compulsive disorder) – this means strict routines without deviation and she will play with the same toy over and over again, want to watch the same DVD three times in a row etc etc.
Unfamilar situations and noises scare her. She will never be able to cross a road by herself, she may never drive a car or form a relationship that would normally lead to marriage/children.
I'd like to wrap her in bubble wrap and protect her from anything and everything that scares her but that isnt the way modern life works.
I'd like public awareness to be raised and this is one of the reasons I blog on Twitter to help those parents who have a newly diagnosed child and those who just want to chat.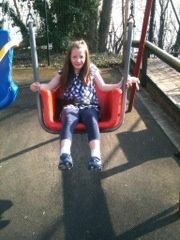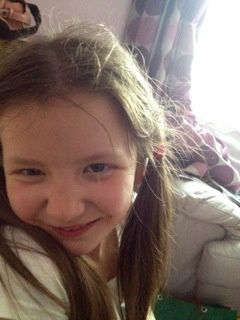 It's a shame it wasn't used, but such is life.
Our day:
It didn't start too well, Bunny (D's faithful companion) had escaped her clutches in the night and D was extremely anxious, thinking that she'd lost her anxiety tool. She hadn't – of course – but D wasn't able to start to regulate herself and calm until Bunny was found.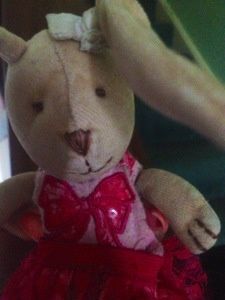 Once D was calmer and happier, we had a go at reviewing and using some poster paint sticks, mess-free (scroll down for our review), she did some lovely drawings with them: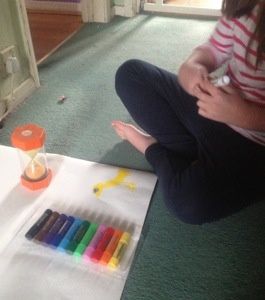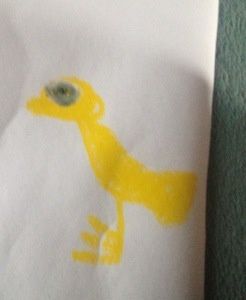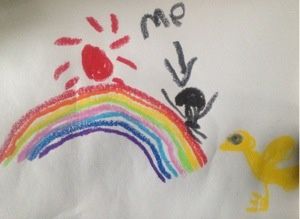 I love the last picture, D on a rainbow, she has such a positive theme to her drawings, I hope they stay that way.
The rest of the day has been spent scrunching up her little bits of paper – having first coloured them individually – to make tiny little balls. Bunny safely tucked under her arm. Keeping herself calm.
T's had a good day. Despite the intermittent snow flurries (hello, it's April), he's been able to get outside and have a bounce on the trampoline. Bouncing with a football and commentating is his self-regulatory tool.
So, despite the fraught start, it's been ok. I hope everyone's had a good day too, comments/RTs/shares as ever welcomed, thanks for reading Jx 😘
A quick reminder of my fund-raising challenge:
I'm fundraising 4 National Autistic Society & I'd love yr support! Text AMUM76 £1 to 70070 to sponsor me today. Thnx.
Or click here to visit my JustGiving page.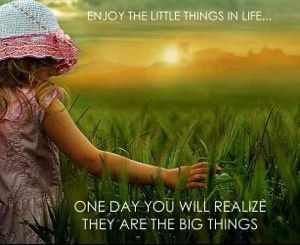 ---
---