As regular blog readers will know, D loves drawing and crafting. She also really enjoys painting and getting messy, sometimes it's nice to paint without it getting everywhere – clothes, hands, surfaces, walls etc.
This is where these fantastic PlayColor paint sticks have proved very popular (and mess-free).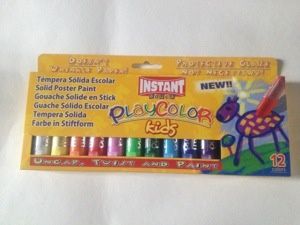 We were sent a pack of 12 very vibrant colours to try out. The sticks twist up once the top is taken off, a bit like a glue stick.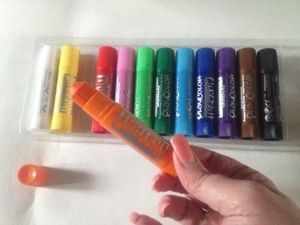 Applying to paper softly, they're similar to a crayon effect, they can be pressed firmer for solid colour. The drawings are dry to the touch virtually immediately, when pressed with the finger on the solid colour there's a very slight colour but it's not a paint-like-stain at all.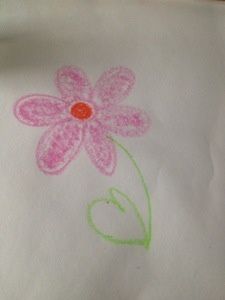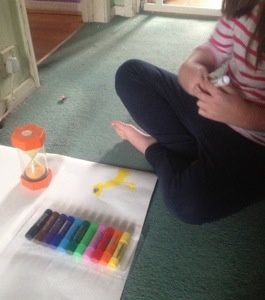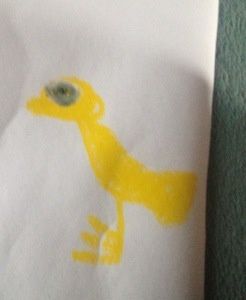 With D's Easter chick drawing (above), she put white over black over yellow, with no mixed effects that you'd get from traditional paints.
As usual *sigh* we've had help from the family cats, but no painted paw prints or multi-coloured backsides for them today!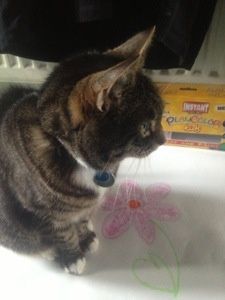 A definite recommendation from us, the paints are available from Amazon – click here for a link – retailing at £8.78 for a pack of 12, other pack sizes/colourways available.
Disclaimer: we were sent a pack of paint sticks for the purpose of this review.
D carried on drawing, this is her on a rainbow.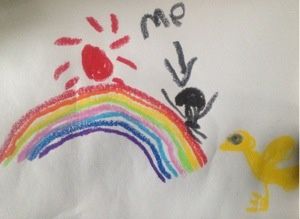 ---
---