It's World Autism Awareness Day on Tuesday 2nd April, an initiative that deserves more publicity than it receives.
I'm not suggesting that other initiatives don't justify recognition, don't get me wrong; it's just that – as with most other mental conditions – autism is invisible. It can't be seen, touched or smelt. It is a big ask, people normally rely on those first impressions, that use of the senses.
Individuals and carers for those on the spectrum ask for – but don't always receive – not only awareness, but also understanding and acceptance.
As a parent of children on the spectrum, I (along with many many others) come across ignorance and discrimination every day. Whether it be direct comments or indirect asides/judgemental looks, it all affects us. Luckily the children/adults don't
always notice how others are treating them, it is normally the carers who notice, who feel hurt and upset on their behalf.
Any initiative that raises awareness and (hopefully) leads to a greater acceptance of autism gets my vote and support.
I'm a very private person normally so what I'm planning Tuesday onwards may surprise people, but since I've found my "voice" in blogging I may as well use it to carry on, to try and help get that awareness and acceptance out there that everyone deserves.
So, let's take Tuesday as a chance to spread autism awareness, people can be too quick to judge, to blame autism for all manner of atrocities, let's get some positivity out there.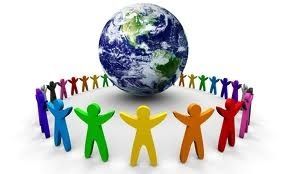 ---
---