It was a lovely day yesterday, jam-packed full of fun but it's been very nice to have a day at home today.
Both T and D were tired after yesterday's day out and we did an egg hunt this morning. Separate sets of eggs for both, D's identified by the plain but colourful wrappers, T's by the "Where's Wally" wrappers. D found hers very quickly, T took longer, getting frustrated that he couldn't spot them straight away (they were hidden next to each other in all cases, D knowing not to take T's).
We've discussed the significance of today, which I think they both understood.
The time change doesn't appear to have effected them, D is very governed by what the clock says and knows the position of the hands for lunch. tea and bath time, she has stuck to those times today! Irrespective of whether her tummy tells her otherwise.
They've been (most of the time) considerate of each other, which has made a change and been very nice to see, whether it's been the chocolate infusion or they're still weary from yesterday..not sure.
We stuck to the minimum amount of chocolate, D not content until it had all been devoured, chocolate beard was not the word, bless her! T, on the other hand, preferring to nibble and savour.
Both looking forward to the time off school and a change to make some more happy memories, autism and routines permitting.
T made up a joke tonight:

Which Premier League team eats a lot of ice-cream?
Aston Van-illa!
Here's a few more pictures from yesterday:
D's favourite out of the gentler rides: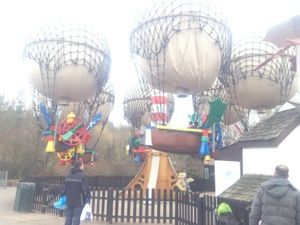 Happy grins say it all: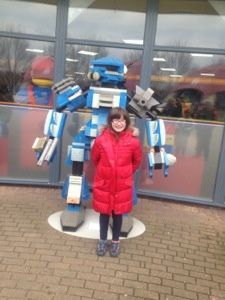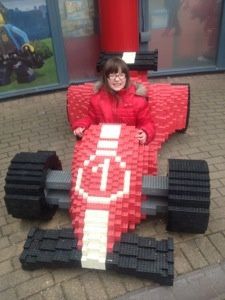 Giving a camel the hump!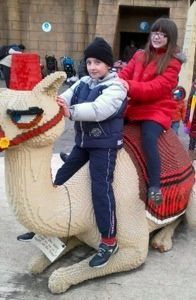 BIG Lego spider!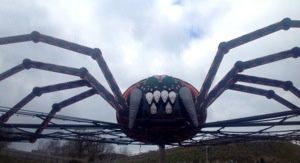 I hope the day has gone well for everyone and that the time change hasn't affected too many. Comments/RTs/shares as ever welcomed, thanks for reading Jx 😘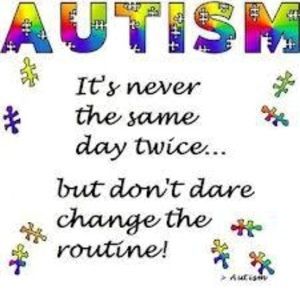 ---
---