Apparently I am meant to say "Epic" like the VoiceOver in the Money SuperMarket adverts but I'll agree with T, it has been epic!
We entered a competition on @savvywendy's site, to win tickets to Legoland and attend a showing of Hero Factory, the latest attraction. Never usually have any luck with competitions, so we were delighted to found out we'd got tickets. Wendy was there today with her family, it was lovely to meet her.
The day started (very) early with Hubbie dropping us off at 8am (deserted and cold Legoland) as he and T had to get back for a match this morning and the trains were all mucked up due to engineering works. Anyway..
It meant that D and I could attend the showing and go on those gentler rides that the menfolk wouldn't be so keen on. D also loved MiniLand, replications in Lego of worldwide landmarks and countries.
Here's some pictures:
Spot the ducks!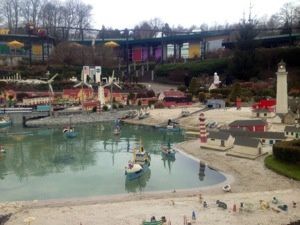 The Flotilla from the Diamond Jubilee and Buckingham Palace: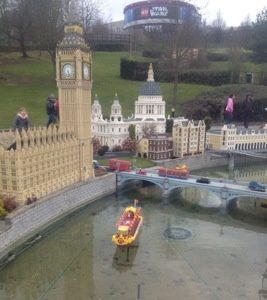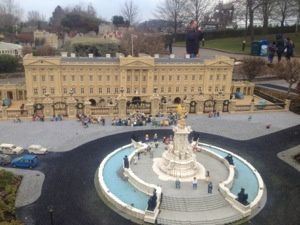 The Changing of the Guards with moving guards: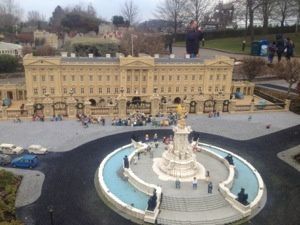 Wembley Stadium: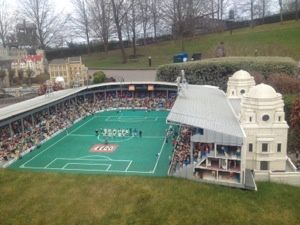 I should add that being a Bank Holiday weekend, it was busy but not as busy as I anticipated. Very very cold, we had a few flakes of snow at one point.
The day was made a lot easier by us utilising the Exit Pass system, this meant that we didn't have to queue as long for rides. It's offered free for registered disabled children who are unable to queue/understand the concept of queuing. I had to take along written proof of disability and a letter from the local CAN (Children with Additional Needs) network. This entitled us to ten tear-off vouchers for rides. Once the registered child/adult is in the system, there's no need to take documentation every time, which is useful for the future.
There were some stares and glances but s*d them, if D was so happy she wanted to flap, good for her! The SN buggy was the best way to get around the huge park and it minimised the bolting risk (we had a couple of minor ones).
What rides did we go on? Blimey, what didn't we go on?!? We've discovered that D, with all her anxieties, has developed a love for roller-coaster rides, the faster and more scream-worthy the better! Similarly rides which go up VERY high, she loves them! We went on quite a few water rides today – yes, in the cold – and some for 3 times because T and D were enjoying them so much. The soggy clothes aspect wasn't so appealing but it was fun!
No pictures of these, too busy either laughing or squealing as the roller-coaster swooped down and up again. Bunny stayed firmly in my bag for those btw.
This was the ride that we all enjoyed the most (and got the wettest) Pirate Falls (click for info).
All settling now, tired but happy. It's been a brilliantly epic day, creating happy (but soggy) memories. Obviously things would have been very different if the Exit Pass scheme hadn't been in operation so, thank you Legoland for recognising that some children have immense issues with the concept of queuing and thank you Wendy for hosting the competition.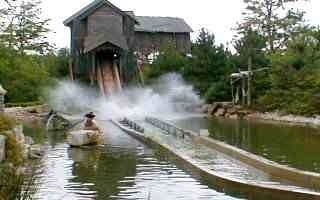 A fab way to start the Easter holidays. I hope everyone's had a good day too. Comments/RTs/shares as ever welcomed, thanks for reading Jx 😘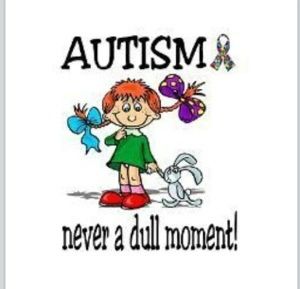 ---
---