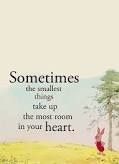 The above image is so true. Little things are so important in this house, they act as security and anxiety tools – Bunny being a major example.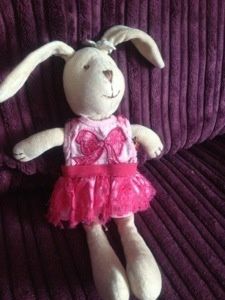 It's been a good day, the first one this week. Phew and all that. Both T and D were relieved this morning that it was the last day of term, D was relaxed enough that when I requested a body-slam for home time (please) I got a bonus one as I was saying goodbye to her. She was happy, I was happy.
I got my body-slam at home time, collected together with a very relaxed D, her day had stayed good. They'd made Easter baskets and she had some Easter chocolate which was very swiftly consumed: "would you like some, Mumma?" "No, it's okay, D, it's your chocolate, you have it" whoosh! She didn't need any further prompting.
D was delighted that there was a tiny Easter chick in her basket, this has been promoted to being a "small thing", one that will be carried around and treasured. There has already been discussion around what we are doing tomorrow and that the chick will be coming with us. It is pretty cute though!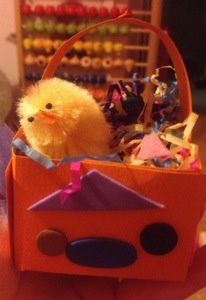 Something else that is incredibly cute is the photo frame she made for me today. Using lots of small beads from the school's bead collection they had bought in as rewards for her. D gave it to me and said "you can look at this when I'm at school, when you're missing me", bless her!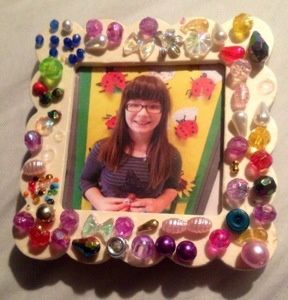 She has been very content to focus on her little chick tonight, using small bits and pieces from her craft jar to make the chick a bed, happily settling, having had a good day (at last!).
T's been relieved that term has ended too, he's incredibly tired and hopefully the next two weeks will give him a chance to stock up his energy levels. He is a very all-or-nothing 10 year old, academically and physically he gives his all.
It really is the little things that matter here, I'm just glad they've all mingled in and contributed to a positive end to term.
I hope everyone's had a good day, comments/RTs/shares as ever welcomed, thanks for reading Jx 😘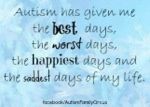 ---
---