I didn't do a blog last night, I couldn't. D had 4 meltdowns in the evening, stemming originally from something school-orientated and she couldn't recover enough from each one to prevent the next (if that makes sense).
We were all left emotionally exhausted, though not as exhausted as poor D who went through practically every emotion there is in the space of a few hours.
I have never seen D so anxious, followed by angry, then disbelieving and fearful and finally upset. Once she was calm and settling (thank goodness for melatonin btw), I couldn't face reliving the evening for the blog. I turned my phone off, read a bit and tried to relax.
There was some reluctance on D's part about going into school and to class today. I did write in her diary and have a conversation about last night and they were also going to chat to her too. I was concerned about how she'd be at pick-up time, would she be okay after a chat?
She wasn't the happiest girl in the world when I collected her – she does tend to build emotions up – but she was allowed to chose a little shiny bead from school's collection to take home as she'd listened and been "sensible" during the chat. Bless her. The little bead has gone straight into her bag, along with all the other small things she carries around for security.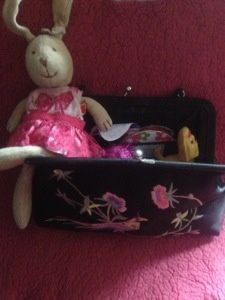 Coincidentally I had a call from CAMHS today, they want to meet up to discuss coping strategies for D etc. I didn't mention last night, it was (I hope) a one-off. I felt quite proud of myself that I actually asserted myself and said that our focus at the moment was a forthcoming hospital appointment, which is going to be intrusive for D and until we've had that – and I know the outcome from it – I'm not subjecting her to anything further. The CAMHS doctor took that on board, which I'm pleased about. Part of me thinks I should pursue it now, but I know D can't be overloaded, despite the potential benefits. Her anxiety issues and coping strategies will – I hope – develop with maturity but this medical issue takes priority.
A much calmer, but very tired D tonight. Both she and T really need the Easter break, one more day to go. Me? I'm just relieved that D is calmer, last night is not something I'd like to revisit too often. (I know I've been sketchy, it's all still a bit raw today)
We've had our practice of the "Joseph" songs tonight as we usually do, she is practically word-perfect, it's going to be brilliant! School plays/assemblies/the school hall just couldn't be contemplated in her previous school – such were her anxieties – so it will be an evening to remember.
So, it's back to routine tonight, something I'm glad about. I hope everyone's had a good couple of days, comments/RTs/shares as ever welcomed, thanks for reading Jx 😘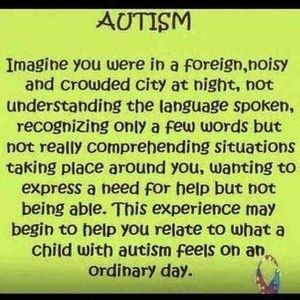 ---
---