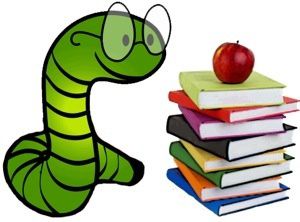 T has written this week's Bookworm Wednesday again, I hope he never ever tires of reading, I read a report recently which said that some teenagers are embarrassed to be seen reading, which is such a shame. They're missing out on so much!
Big Nate: The boy with the biggest head in the world by Lincoln Peirce.
"Big- head Nate Wright truly believes he's destined for greatness.
When he thinks he has a brutal Social Studies test, Nate tries to find a way out of it. He comes up with several ideas but each one has a down side. And then he comes with an idea to get out of the test, write a fake letter or excuse to get out of the test.
He later realises thanks to his friend, Francis, that he doesn't have a test.
Later when he comes into school, he finds out that he left his lunch at home. But Teddy chucks him a fortune cookie. Nate opens up the cookie to find an awesome fortune: "Today you will surpass all others".
Nate comes up with several ways he could surpass all others but none of them work. Suddenly, he starts getting detention from every teacher.
Will Nate's fortune come true? Or will Nate not get lucky?"
(T's words with minor cosmetic adjustments)
Thanks for reading, for more information on the Big Nate books and Lincoln Peirce, please click here.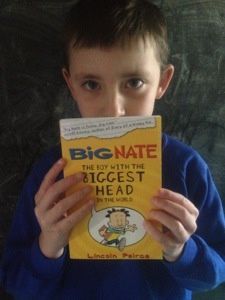 ---
---