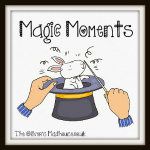 It's Monday and I'm linking up with Magic Moments with The Olivers Madhouse. I enjoy doing this every week, it's a chance to really think about an event/a moment that really meant something. Sometimes very personal and would have generally gone unnoticed, sometimes it's a bit larger, kind of life-changing.
My moment this week, although probably very insignificant to most people was HUGE to me. I'm not the most "notice me, notice me, NOTICE ME!" person, never have been.
That child who knew the answer in class but wasn't confident enough to speak up in case they got it wrong? Me.
That grown woman who attended governors meetings and blushed whenever she spoke? Oh yes, muggins.
That woman who didn't have any interest in keeping a diary when younger (poems was more my thing) who now blogs every day, and runs two (two?) blogs? Umm, yes, *puts hand up* IT'S ME!!
It took me a while, I got very nervous, thought no-one would be interested or want to read what I said.
I did my About page on my autism blog (click to read) and shortly after, one of my first posts (click to read), about parenting an autistic child. I know my autism blog is an acquired taste, I know that the majority of people are far too busy in their own lives to consider the highs and lows of special needs parenting. It is a very big ask, looking beyond your initial perceptions of a badly-behaved child/bad parenting to consider that the child screaming might be melting down out of fear and anxiety due to their surroundings, that that child might have an invisible disability.
But, I found through blogging that other parents could empathise with what I wrote, that there is always someone who understands the challenge/frustration/fear of living with a child who is mentally disabled. I don't use the word "fear" lightly, it's not fear of my child, but fear of society, of the future for her. That initial dream when you have a daughter of marriage, children, happiness…don't know if it will happen but I do know I will blog and blog to make people accept her for who she is, not what she won't be.
This was another 'Magic Moment", displaying this badge on my blog: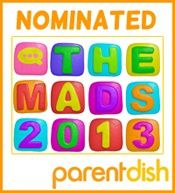 Like I said, I'm not a "put it out there" person but the thought that someone thought my blog/website were worthy of a nomination really made me proud.
My other blog – my lifestyle blog – is a different kettle of fish. It's proving to be more commercially successful than my autism blog, which is understandable because it's a more popular theme. The two will be merged together occasionally starting next week, watch this space..
This is my About page on there (click to read) and here's one of my first posts, all about media, public images etc (click to read).
So, I've gone from tentatively pressing that "publish" button to running two blogs, being asked to write online articles, seeing a brief mention in the Huffington Post for this post (huge squeal!) and knowing that, in my own little way, I'm helping to spread autism awareness and – I hope – acceptance. Shedding lbs along the way on the other blog too.
A definite Magic Moment for me, one that is ongoing.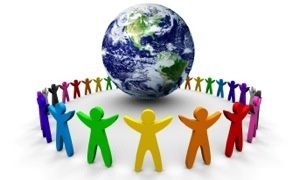 ---
---