Muttering to myself as I start this "I must not make this too grumpy..I must not make this too grumpy".
As indicated in yesterday's post – to read it click here – today was a day of change, some of it went well, the majority as expected.
Thank goodness T had the alternate party arrangements to attend – it was bowling, in which he came second and then pizza, which he didn't eat, he took a packed lunch with him – it saved one if our children from birthday party disappointment.
D has gone through a whole spectrum of emotions today, too many to list. She understood (I think) the reasons that we couldn't go to her favourite place but obviously it didn't stop the upset.
One of the things that T and D always enjoy are bubbles, many a happy summer afternoon would be spent in the garden with a bubble machine, watching the bubbles flying higher and higher until…pop! Bubble baths were always fun too, making bubble beards and funny hairstyles, making bubble snowmen on the water.
They both were pleased to see a bubble bath so I suggested they hopped in together and enjoy the bubbles. Wrong decision, whilst separately they would have enjoyed them, together it became a squabbling battleground. Competitiveness over who had the most bubbles at their respective ends. Cue – what I thought was gentle – discussion from me as to why I was disappointed that they had not shared but squabbled, cue a meltdown from D. Understandable as the emotions had been building up.
I have promised D that, as long as weather permits (grrr!), we'll be out in the garden, making big bubbles, making her smile and laugh, making good memories.
I hope everyone's had a good day, comments/RTs/shares welcomed, thanks for reading Jx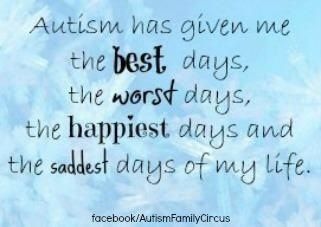 ---
---