Everyone and his dog will be watching Comic Relief tonight, and why not? There's some fab sketches been listed. A "call the midwife" special? Thank you kindly.
But whilst we're tittering away, there is a purpose behind tonight and all the fundraising, for more details/to donate click here to be taken to the official Red Nose Day site.
I've set aside some mocha-money to donate and I need your help. Followers on twitter may have noticed that my profile picture has been changing throughout the day. I'd like your votes in which picture made you smile, the picture that gets the most votes will stay on this weekend.
So, what will it be? Please comment/reply with the number of your favourite picture.
Picture number 1, my cross-eyed effort, no wonder I needed an eye test today!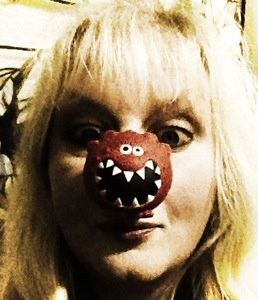 Picture number 2, T and his multi-tasking noses: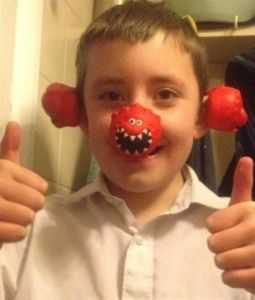 Picture number 3, Big Bunny (a relative of Bunny) looking very attractive: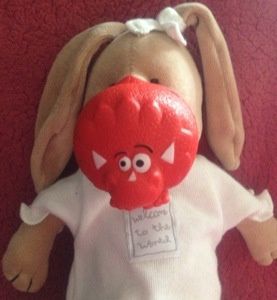 Picture number 4, D happily (despite being anxious about RND all week) wearing her red nose and cuddling Bunny: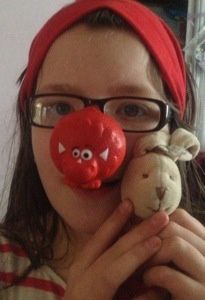 Picture number 5, the original and the best Bunny, cuddling a red nose: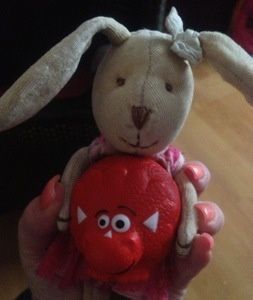 And finally, picture number 6, T doing a balancing act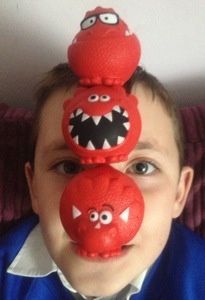 Normal service resumed on the blog tomorrow with a double bill, happy picking!
---