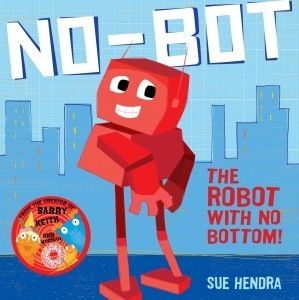 Today's BookWorm Wednesday has been chosen by D. I feel very fortunate that my children enjoy books so much, their idea (I think) of a perfect trip to town is – obviously, not many people around – a few chips in Burger King and a trip to the bookshop to choose some books.
The last time we were in Waterstones, D chose this book. It's by Sue Hendra – click the link to read more about the author – and it's very funny and appealing to children of all ages, certainly those who find the word "bottom" funny..and who doesn't?!
Here's a summary of the book (from Amazon):
"Bernard the Robot loses his bottom on the park swing, and sets off to find it. Every time he gets close, it disappears again! Bird was using it as a nest, but it was too heavy; Bear used it in his drum kit, but it was too tinny; the Squirrels built sandcastles with it…and now it looks as if they're sailing away in it. Will Bernard EVER get his bottom back?"
This book had us all giggling away and the illustrations are full of detail too, plenty of opportunity to chat about the contents.
Does Bernard get his bottom back? That would be telling..
Sue Hendra has written some other great children's books, we have these at home, all recommended.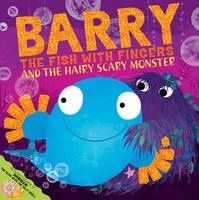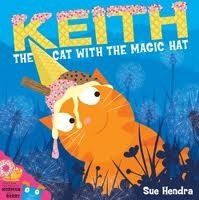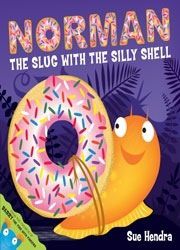 ---
---