D was well enough to go back to school today, she had a few anxieties this morning, mostly around the fact she wouldn't believe that it was Tuesday today and therefore she was expecting the school routine of Monday. She was happier once she saw the familiar board on the wall in her classroom, showing day/date/etc.
T was still poorly so he's had a day with me, it doesn't happen that often that we get some 1:1 time – at the weekends he's either playing football or reading/Skylandering etc, all with D around – so it was nice.
(As long as T knew exactly what was happening and in what order, he was okay, ie. dropping of D, where next, after that, timing etc)
Or it was nice, until there was a change to routine. In this case, his Match magazine not arriving on the day it's meant to. This might seem a trivial thing, but it's by no means trivial to T. We had seen it in the supermarket earlier, so by his reckoning there was no excuse for it not arriving by post. Snow or not, it should have arrived according to T. There were tears and then a silent protest, poor thing.
Similarly a visit to the bookshop, which is always something he looks forward to, he loves browsing the shelves, searching for the books he already has and then looking for the ones he'd like. He couldn't understand why there weren't all the books in stock he wanted to browse, an explanation that other parents had probably bought them as they were popular wasn't good enough, the shop should have re-stocked, in T's way of thinking. T likes to keep his books – and magazines – in pristine condition, any marks/tears and to him, it's ruined. We can't use the library for that reason, he gets too upset at the way the books are and just won't read them, even if it's one that he really, really wants to read. Thank goodness for eBay and Amazon and their (new) book sellers!
Despite the above, we've had some much welcomed 1:1 time, it all went by too quickly and time to pick up D. She greeted me with her usual enthusiastic "body-slam" and had enjoyed her day, glad to be back in the routine. There are drawings and craftwork outside every classroom to do with the school's production of "Joseph", it's great that everyone is getting involved, getting familiar with the songs. D's teacher had joked that D will probably sing all the songs, all the way through, irrespective of the fact she's in the choir, she is so familiar with them all!
A few squabbly moments this evening, but that's done to T's lack of his magazine and still feeling poorly and D's feeling tired.
For all their quirks and traits, we wouldn't be without them.
I hope everyone's had a good day, comments/RTs/shares as ever welcomed, thanks for reading Jx 😘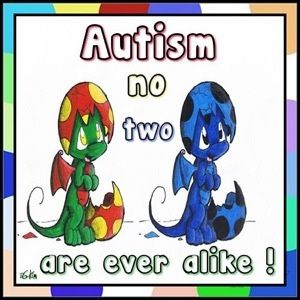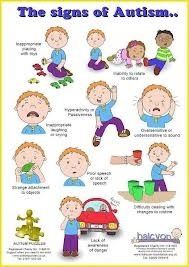 ---
---