Recently I was sent a code to try out the iPic personalised photo frames service.
What are i-pics?
Here's some information from the website.
"i-pic is a themed magnetic photo frame you personalise with your special 'keeper' image, your personal message and your choice of graphics on both front and back.
i-pic makes your photo extra special and makes a unique memento or gift for birthdays, anniversaries, weddings and celebrations
i-pic custom-made photo frames bring your favourite images to life
i-pic photo frames are not like a traditional frame where you buy the frame and insert your photograph behind glass.
With i-pic you choose your graphics from our frame library, add your personalised message and we then embed your chosen photograph safely inside the frame.
The result is a robust and attractive photo and frame in one so there's no need for you to worry about your treasured photos being damaged.
By adding your own messages to the back and front you create a truly unique and personalised memento."
How easy is it to use?
Very simple, even for a self-confessed non-techno like me.
First, choose your frame. There are plenty of categories to choose from on the website. I choose a floral one.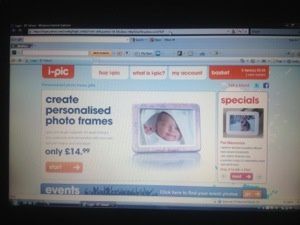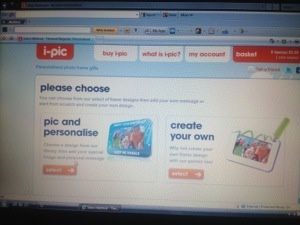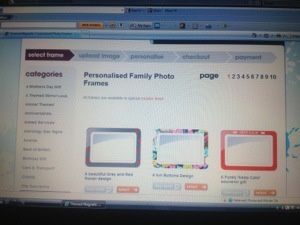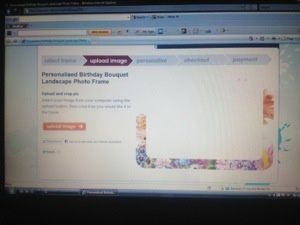 Next, choose the image you'd like to put into the frame. You are then prompted to upload the image from your computer, with an option to crop it for a better fit inside the frame. I found it easier to upload and crop a landscape picture for a landscape frame, similarly a portrait picture to a portrait frame.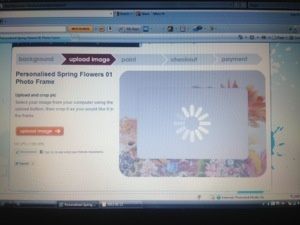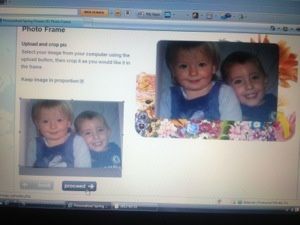 The image I chose was a particular favourite of D and T together, I also chose a metallic finish option. Should the personalised option be chosen, there is opportunity to add text to the front and back of the frame, perfect for a special birthday/anniversary/wedding gift.
Is payment easy and secure?
Yes, the checkout process was secure and very quick. Postage and packing is a standard rate for UK addresses, with free delivery for orders over £40.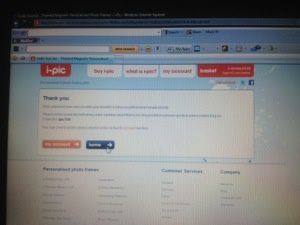 A confirmation email was promptly received.
How fast is delivery?
Unbelievably fast! I created my order at 2pm last Friday and it arrived Saturday morning!
The frame came securely packaged and fitted through the letterbox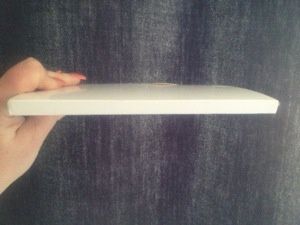 How does it look?
Very good, it's lightweight and I really like the frame design. The photo has been printed and put into a frame. I like the fact that the frame can be free-standing (support stand included) or displayed on any magnetic surface.
Here's the front and back of my frame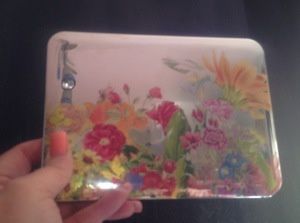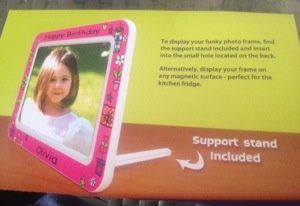 iPic are on Facebook here, and you can follow them on Twitter here, as well as visiting their website here.
Would I recommend iPic?
Definitely. The process was easy to use, plenty of choices of frames and finish options. Delivery was incredibly fast. Perfect for a memento of an occasion. I think it would be perfect for example, if a couple had married abroad, photos of the event could be ordered and sent to those guests unable to attend before the couple returned home.
Disclaimer: I received a voucher code to enable me to order and receive a metallic frame, I have not been paid for this post and my views and words are my own.
---
---