That described us for this morning and much of today, except there were three of us and not seven!
We've each alternated between Sneezy, Grumpy and (occasionally) Happy/Sleepy. As any mum will know, it's not easy feeling bleurgh and having your children feeling yucky at the same time, but at least we all have it together, so hopefully we won't round-robin it for the next few weeks.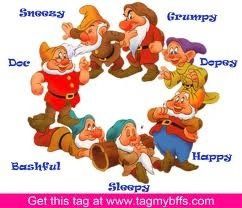 It hasn't been too bad a day, despite the above. T felt too poorly – I suspect – for he and D to have their usual squabbles, which they do if together for any length of time and D seemed quite relieved to be able to flap, bounce and do her imitations of Skylanders without being chastised every few minutes by her brother.
The draw was made this morning for the "Not Stupid" book, written by Anna Kennedy. To view the list of winners, please click here. . I wish everyone who entered could have won a copy but thank you to everyone who entered.
Jaime at theoliversmadhouse started a great Magic Moments linky today, which I'm going to aim to join in every week, click here to read my post.
I didn't get a chance to do a Music Monday post today, so here it is.
Personal Heaven by Midge Ure and X-perience – click to view.
It's one of my favourite songs, the two voices compliment each other perfectly. Sometimes I can be walking along on the school run, this playing in my ear worms (why are they called ear worms btw?), the sun is shining, the clouds are blue and yes…life is good. Contrast that with how the school runs will be tomorrow, bitterly cold, windy and maybe a hint of snow hmmm.
I hope everyone's had a good day, comments/RTs/shares as ever welcomed, thanks for reading Jx 😘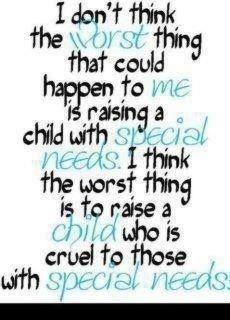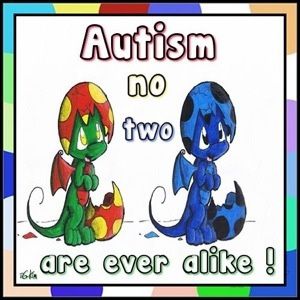 ---
---