Routine is key to an autistic child or adult. The knowledge that they are doing something in a particular order, at a particular time is necessary. Factoring in a change needs to be managed, however small and insignificant it may seem to those unfamiliar with autism.
D has been very unsettled this afternoon and evening and very sensitive. Why? Because it's Fitness Week at school. Why would that cause a problem? Well, it's a unexpected change to routine – not that I am against anything that improves mobility and fitness – but a bit of notice would have been good. A mention in the weekly class newsletter that comes home on a Friday perhaps? The whole school went into the large hall and all did this initiative together, as they'll be doing every morning this week. D couldn't explain – with gentle discussion, as we do every night – what they'd been doing, she was too unsettled by it all and upset. At least I can prepare her for it happening again tomorrow and every morning this week but..some prior notice would have been helpful. It's a shame because she went in so positively this morning, eager to share her weekend news.
So, as a consequence, it's been a very up and down time after school, D has wanted to join in with T on the trampoline, but unable to cope with the play. At one point she dashed in, picked up her bag, Bunny and her button box and said she had to leave, it was all too over-whelming.
But at least she's settled happily tonight. Once she was calmer – and after telling Hubbie she'd "been very upset today" – we sang and watched The Muppets Manah Manah song – click here – I defy anyone to watch this and not be happier afterwards. Over 26 million views can't be wrong!
So, that's us. A new day tomorrow and hopefully a happier one for D because she'll be aware what's happening, she'll have had some notice to the change in her routine.
Wishing everyone a good day too, comments/RTs/shares as ever welcomed, thanks for reading Jx 😘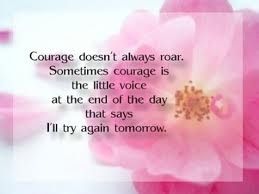 ---
---