Why? Because I'm not on Facebook.
Want to enter a competition? Facebook. Want to increase your reach? Facebook. Etc.
But this annoyed me this week: my so-called economy-saving kettle has stopped being economic. It's one of those one-cup jobbies, slightly anti-social in that it only boils (wait for it..) enough for one cup at a time, the idea being you don't use as much water and electricity per cup. Well, it's stopped filling up the cups and to get "one-cup" now means two or three attempts. Not very economical. I emailed and tweeted the company and got sent a Facebook link. Grrr! Replied and said I'm not in Facebook and got no further reply.
I did dabble once, signed up as me and deleted it as one of the people who connected was my first husband's (good riddance btw) partner, ummm..why? I think we last spoke by phone when I was pregnant with D and that ended in an argument.
But I'm kind of relenting and feeling that my autism awareness persona needs to bob onto there.
Still not sure about the whole "like" business and how time-consuming it will be. I already know that someone else has claimed my twitter name so need to have a think.
And the kettle? Just bought a new, traditional one.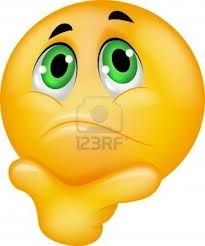 Linking in with Mummy Barrow's Ranty Friday, click on the link here to be taken to other rants!


---
---