I've always liked doing puzzles, something that keeps the brain cells ticking over, so I was pleased to be asked to review the Puzzler World game for Nintendo DS recently.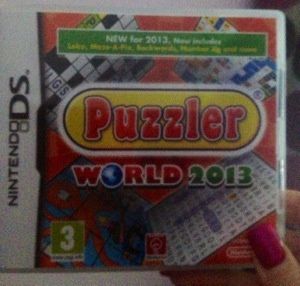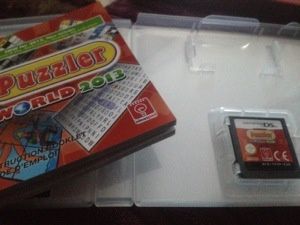 Puzzler world 2013 has over 1200 fun puzzles and bonus games to choose from and 27 different puzzle types. As well as the old favourites such as Crossword, Wordsearch, Fitword, Codewords, Link-a-Pix, Pathfinder and Sudoku it also introduces new puzzles such as Loko, Number Jig and Maze-a-pix.
I've always enjoyed Sukodu and Crosswords and the fact that it can be played on a Nintendo DS means that I'm not wearing my battery out on a phone. Perfect if the children are occupied with other apps.
Puzzler World 2013 is suitable for all ages, the age rating is 3 years plus and perfect from beginners to puzzle experts. The games are well set out and clear to use. There are various options on the side bar to help you with the game. Trophies and coins can be collected as you complete a puzzle.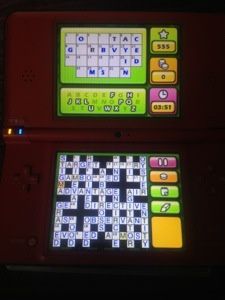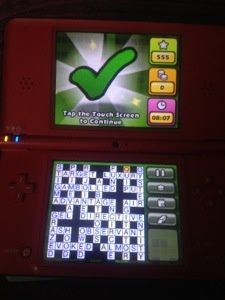 Recommended from me as the perfect game to dip in and out of when you fancy a challenge.
Puzzler World 2013 is available from Amazon and Game Store.
---
---