Today's Music Monday is a "get up, get on with it" song. A bit of motivation too. It's also one that D sings in music at school. I can't imagine how cute that must look (and sound), 8 SN children stomping away to this song!
Here is the official video – click to view.
We sing this song at home too, if D's had a bit of an anxious time. We put the video on and sing and stomp, a really good stress buster!
The Proclaimers are a Scottish band composed of identical twin brothers Charlie and Craig Reid. They are best known for the songs "I'm Gonna Be (500 miles), "Sunshine on Leith", "I'm On My Way" and "Letter from America". Further information can be found on their official website – click here.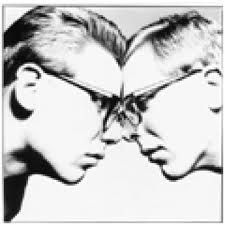 Thanks for reading, enjoy the song! Jx 😘
---
---