No, not me. I haven't gone completely off the rails with the diet … yet. It's always tempting though, especially with the somewhat stressful life that is autism parenting.
Anyway, enough about me! Today has been a GOOD day from start to finish and there aren't many of them. Normally, a day can start off well and then something/someone will cause it to go t*ts up and we'll have stomps/shouting/a meltdown or a combination but not today.
I think D got all of her anxieties out of the way over the weekend prior to this morning, exhausting at the time but just her way I guess.
Anyway, she was very happy to be going back to school and looking forward to showing everyone her fringe.

Just too cute for words!
She showed her fringe to the SN dad we see on the way sometimes and the lollipop lady we always say hello to, outside the mainstream school we pass and then we got to school. Everyone loved it, I left D very comfortable in class, happy to be back in the routine she needs and craves.
It was a messy D I collected at the end of the day, one of the TAs had a birthday today so she'd brought in chocolate cake nom nom! D's face was covered in it! Needless to say, she'd enjoyed herself and said she was "stuffed", too stuffed I think for a body slam so I received a hug instead.
She was happy to walk alongside me, arm linked through mine, whilst I pushed an empty buggy. That wouldn't have happened if I'd planned it/insisted on it but happy to follow her lead and just enjoy it.
She's been happy at home to make her little paper balls, each strip of paper is individually coloured and then rolled.
T's been pleased to be back at school too, although he wouldn't admit it, he also needs the routine of school. He and Hubbie have laughed away at a Charlie Chaplin DVD tonight, all innocent slapstick, very much like an early version of Mr Bean.
So, that's us. It will probably all change tomorrow, what with PE and us having to collect T later from after-school football, but today has been a good one and that gives the "coping" cells a change to re-charge.
I hope everyone's had a good day too, comments/RTs/shares as ever welcomed, thanks for reading Jx 😘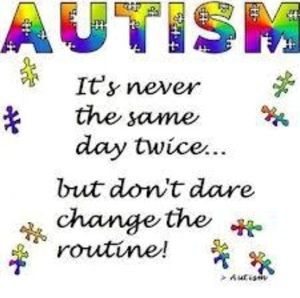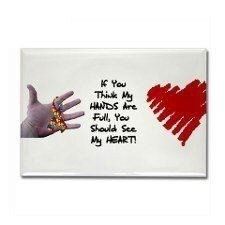 ---
---