It hasn't been a typical Saturday for us, but it's been a good one.
D had her six-monthly eye test this morning, she didn't want to go and couldn't see why she needed it. A lot of anxiety before we left. Fortunately it decided to snow and that occupied and distracted her on our bus journey. Her anxieties resurfaced briefly once we were there but some reassurance from an optician experienced with SN children and the test was underway.
Outcome is she needs a new prescription, six months after her first. I don't wear glasses (yet) so I don't know…it is a case of her being more confident in the test and her/optician being more used to each other and therefore a more accurate prescription or eyesight deterioration? I guess the next eye test will provide answers.
Anyway, she's chosen purple frames this time around, the same style as her current ones. No undue purple influence from her purple-obsessed Mumma I might add. I'm going to pay for updated lenses in her current pink glasses so that we have a spare pair.
Relief that that was over and then out into another snow flurry.
D choose a magazine for doing well (eventually) in the eye test and this is where the clickety-clack comes in.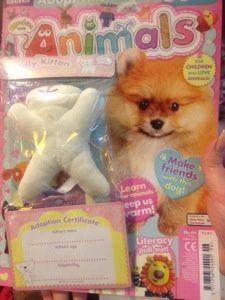 She adored the little free kitten toy on the front cover and couldn't wait to write its adoption certificate and start to build its "bed" from the magazine. Which she did, following the instructions in the magazine *proud grin from me*.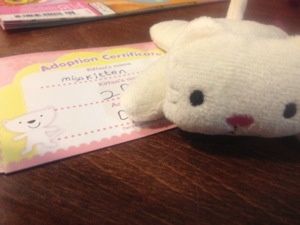 She wanted "Miss Kitten" to have a blanket "to keep her warm", so that's what I've been up to today…clickety-clack.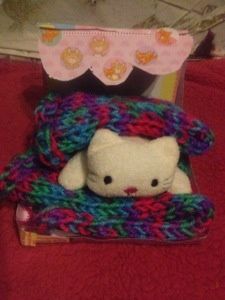 Poor D had more anxieties this evening about returning to school on Monday, so the aim tomorrow will be for a calm day, I'm sure anxieties will surface again but a calm day will hopefully help. We'll see.
Poor T's had a cold day out in the elements. His match got called off this morning but the team still had a kick-a-bout and then they went to watch a local match this pm. He's not one for hot drinks at all, but he welcomed a (very) cooled down hot chocolate.
A calm day needed for him too tomorrow.
That's us then, another thing ticked off the list (eye test), another day closer to the new half term. I hope everyone's stayed warm and had a good day, comments/RTs/shares as ever welcomed, thanks for reading Jx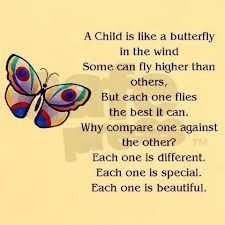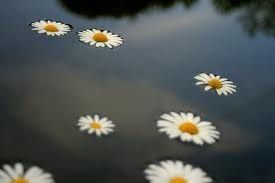 ---
---