As sure as night follows day, you can guarantee that no two days are the same, such is the predictable unpredictability of caring for someone with autism. Ironic when you consider that routine is vital.
Yesterday was a good day (travel delays and T's itinerary anxieties aside). Today was not so good.
D is missing her friend, the one she drew in a picture on Valentine's Day, the one she is (currently) going to marry.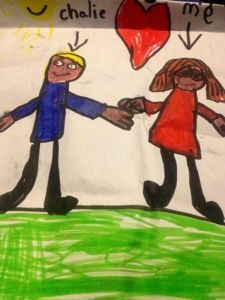 She was in tears first thing this morning because she missed him and we've had a very sensitive D for much of the day. Unfortunately I don't have his mum's number to arrange a meet-up, a downside of the majority of the children coming by school transport = no school gates get-together.
It's probably just as well as I'm not sure how T would feel about him coming around, a downside of them being at different schools.
Anyway, I've said to D that we'll write a note to her friend and she can draw a picture to show how much she's missed him.
I signed up to receive newsletters from
Disability Now, an online magazine today. Well worth a read. The site has useful information about current and proposed legislation for the disabled community, information and real-life stories, it's always useful to read something that you can empathise with.
Speaking of which, yesterday's BBC1 Doctors programme featured autism in it's storyline. The BBC iplayer link is here – click to watch with a wifi connection.. It's well worth a watch, I think this is the third autism storyline in the last year so it's all good for raising awareness.
That's us for today, fingers crossed tomorrow will be a better one. That first glance from your child is always an indication of how the day will progress.
I hope everyone's had a good day, comments/RTs/shares as ever welcomed, thanks for reading Jx 😘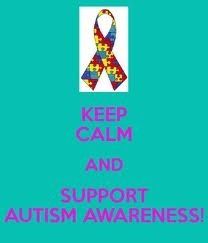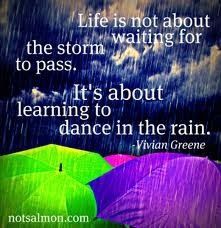 ---
---