Sometimes thinking of the title of a blog takes longer than writing the actual post. It's a sort-of working backwards rather than forwards I guess.
Anyway, today has been a Springy Sunday in more ways than one.
D has been looking at pictures of our previous black fluffy cat called Cookie a lot. She passed away when D was nearly 4 years old so I'm not sure how much D remembers of her and how much she's remembered being told. We used to call Cookie our "coiled spring" as she was prone to just dashing off from a sleeping position. D does get quite upset about her not being around sometimes but I guess it's part of her learning about life cycles. We did cultivate butterflies successfully last year and then ladybirds unsuccessfully so we'll aim for more of the same this year (not the ladybirds though, they were very cannabalistic).
It's definitely been a springy day here. Both T and D took advantage of the decent weather to enjoy bounces on the trampoline. They can't tolerate bouncing together so it was separately, T with his football, D with Bunny and a visual timer used.
D has also been very bouncy and flapping when it came to watching a DVD. She loved this film at the cinema when it first came out and we'd been counting down until the DVD was released.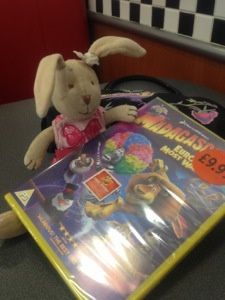 There is a sequence in it which is so visually wonderful and it's set to her favourite song, I'll be using it as tomorrow's Music Monday.
T hadn't seen the film, he really enjoyed the DVD too. His tolerance levels of his sister (and vice versa) haven't been great today, his usual Sunday morning 1.5 hours of football training is on a break and he's not been impressed with the routine change.
This evening, there's been more bouncing and flapping but of the anxious variety. Although we have half term next week – and therefore 9 days away from school – it does not stop D worrying about returning to school after that, in particular the classmate who bashes her regularly and invades her personal space. All the visual prompts used didn't seem to assist in the alleviation of her anxiety, I just hope they lessen so she can enjoy the break a bit. It was very strange how they suddenly came on, but that is the predictable unpredictability of autism for you.
Moving forwards, I hope everyone's had a restful day, comments/RTs/shares as ever welcomed, thanks for reading Jx 😘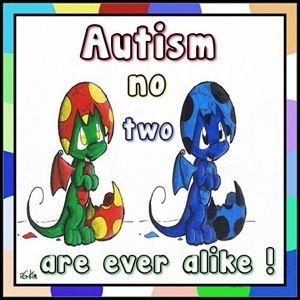 ---
---