I went for a job interview on Monday and I'm going to use that term loosely because it was unlike any other interview I've ever been on (and believe me, I used to work in a company where restructuring was regular).
"You never get a second chance to make a first impression" is what I've always been told and it's true, in those first few moments you take in all sorts of visual and auditory signals and immediately form an impression. This is one of the reasons that I blog, having children with an "invisible disability".
Anyway…
I trotted along to the interview having pre-read the notes I'd been emailed. Very strict notes they were too:
No visible jewellery
No nail varnish
No visible make-up
Now the first two I could happily adhere to, but the third? The thought of going anywhere IN PUBLIC without a bit of mascara, eye liner and lipstick, umm no. So – not that I ever paste it on anyway – I toned it all down and hoped for the best.
I went up four flights of stairs to the training centre for the interview and walked into a room full of silent people, sitting around a table. Not looking at each other, avoiding eye contact if it was made, just sitting there. Occasionally (about every ten minutes) there would be a call from down two flights of stairs for the next person, but no-one came up with a smile and a "come this way", just a shout up the stairs.
There was someone there who took proof of Id but otherwise, we all sat there. Moving along chair-by-chair until we all eventually (I timed it, 50 minutes from first sitting down to being called) we were in the "hot seat".
And then, you go down two flights of stairs to be greeted – not with a smile or handshake – but "sit down" and bombarded with "where have you applied to/what post/what do you think it would entail". All very regimented and then "we'll let you know if you are through to the next stage". Goodie.
I didn't get through, I don't know why. Maybe it was the minimal makeup, the fact that I'm a mum with SN children, that I'd rely on a bus to get there. Maybe…just maybe, it's because I put one of my interests down as blogging and writing and perhaps they thought I was "undercover".
Anyway, I got the email and then another one requesting feedback on the interview process and the welcome meeting. Excuse me, what meeting? We were treated like pieces of blooming meat.
And the company? Let's just say, whilst the meals may be "happy", I bet the staff aren't.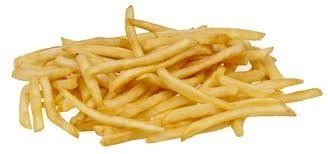 ---
---