I'm going to start the blog with a request tonight: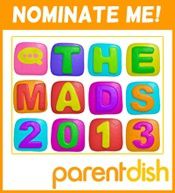 I don't know which lovely person/people did, but somebody very kindly nominated the blog in the "Best Family Life" category – post here – what I would love is to go through to the next stage, I think it would be a fantastic opportunity to raise the profile for autism awareness and acceptance. To do that, I need your votes.
To do this – puuuuuurlease – click here which will take you to the site and then follow the instructions.
You will need to know my URL:
http://www.bluecrisps.wordpress.com
Or
http://www.autismmumma.com
The lovely MADs people have said either URL will do as both are registered.
Thank you, I'm not a "put myself out there" type of person but I do remember reading the twitter feed during last year's MADs and thinking how fantastic it would be to one day have the blog (and autism awareness) recognised like that.
I'll put my begging bowl away now and get on with our day:
The last two days at school had been so good for D with her teacher being back and the routine restored, I hoped the bubble wouldn't burst too soon.
Unfortunately it did this morning. D had major anxieties about school this morning, I wasn't sure why as Wednesday wasn't a PE day but she was very reluctant at home and on the school run.
Total change once we got through the doors, there was one of the music teachers playing acoustic guitar in the corridor and the sound was wonderfully peaceful and instantly calming. D's been in the school nearly three years and that's the first time we've heard that in the morning, I hope it continues. A student in a wheelchair was transfixed, smiling away, it was lovely to see.
Unfortunately D's day didn't go well and I didn't get my body-slam when I collected her. She was very subdued and quite cross-looking. The snow didn't improve her mood and she was shouting at the snow to "go to another country". It didn't work.
She was calm enough (eventually) at home to say that she'd been hit by one of her classmates (the same one who bashed her with a chair recently) so she was not very happy.
D's downcast mood confined throughout the evening and both her and T are really needing the half term break next week, both very tired.
I'm hoping tomorrow will be a better day for D, it would be welcomed.
I do a #wobbleswednesday post on my other blog every week, here's the link if you'd like a read.
I hope everyone's had a good day, comments/RTs/shares as ever welcomed, thanks for reading Jx 😘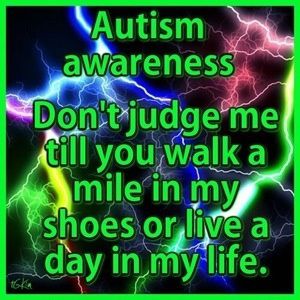 ---
---