Well, the day had arrived. D's classmate's birthday party. She woke up happily singing and couldn't wait to remind us that it was X's party.
The only downside was that we had to travel into town and out again the other side to get there, somewhere unfamiliar and unknown. The journey is by bus was tolerable, I've learned to ignore the stares from fellow passengers and focus on making sure that D is happy, she's not too noisy or anything that would increase the looks and the whispers.
Town itself was mega busy, we were only in there for an hour before catching a train but that was long enough for the "why is that girl in a buggy?" comments, generally we avoid town completely at the weekend for that reason.
D coped really well with the journey out, she was still very excited, but just an observation I guess….we're in 2013, so unmanned stations and this shouldn't be happening: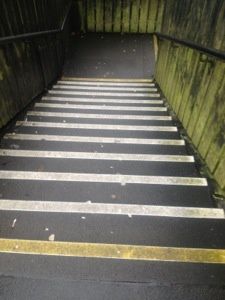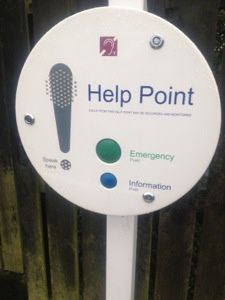 I wonder if these stations break disability laws? And if I had pressed the button for "assistance", I presume someone in London would have answered. What use is that to someone struggling at an un-manned station? Rant over.
The venue for the party was a soft-play centre on an industrial estate, I think we chalked up a mile or so for Charlotte getting there: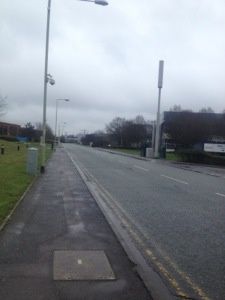 The venue was very very busy and noisy when we got there, an autism parent's nightmare but you know, it's to be expected being Saturday. I'm not begrudging anyone time in a play centre, it's just that I have to risk-assess everything – bolt opportunities, places where D could be overpowered by sensory elements etc. The tables were extremely close together, for example, had she bolted it would not have been a straight-forward run after her.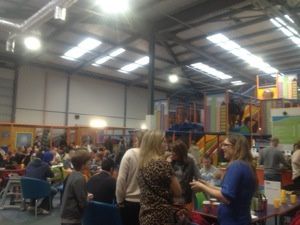 The birthday boy was overwhelmed by the noises, people, smells etc and spent a lot of time with his hands over his ears, with his mum saying "are you going to pay me back for this then?"
And then, almost miraculously the crowds diminished a bit, more of the party guests arrived and the children were able to go off and play. It was still very very busy but it seemed a bit more manageable. D spent her time going around in a circuit (start-stairs-slide) and as long as she was able to do that rigidly, she was okay. A few times she came down in tears because she was upset by the excited screaming of all the other children but she got me up on the slide and down the tunnels, the bruises are coming up to prove it!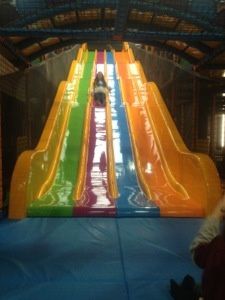 Party food time was a stressful time for D, she didn't want to go into a separate room and sit at a strange table, so she sat with me and ate some whilst the boys had their food. I was proud of her for joining in the Happy Birthday song.
But all good things must come to an end and it was soon time to head home, the happy smile of my D says it all really.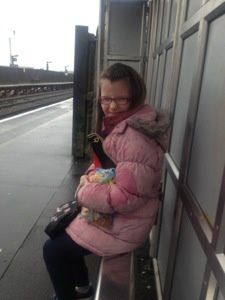 And tonight, two obsessions have collided. Cinderella is being made to walk the plank, into a proper tub of water! Lots of "arrrrrghs" going on pirate-style.
Which brings me on to my favourite pirate joke ever, I loved "National Speak Like a Pirate Day" last year.
What's a pirate's favourite shop?
Aaaaaaaaargos!
So, it's been a new experience today. The perfect playcentre to spend a few hours at the weekend for NT families. Would I book a party there? Not unless they offered a closed session, as other soft play centres do (a shame, cos I loved wheeeeeeee-ing through the tunnels, but I'm still a child at heart).
T had a good day, his team won 8:1 again and he scored a right-footed goal, he's normally a left-footer. He's also just about mastered tying his own boot laces, this particular challenge was really really frustrating him. Go T!
A calmer day for us tomorrow me'thinks. I hope everyone's had a good day, comments/RTs/shares as ever welcomed, thanks for reading Jx 😘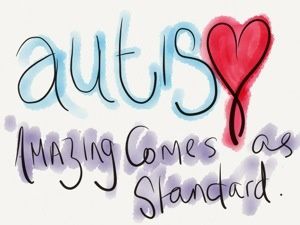 ---
---