I have a tired but happy girl tonight, she's had a good day at school. Her favourite kind of day, because they weren't at school all day, they went to Taplow.
I blogged about how much we like going to Taplow here.. We'll try and get there as a family during half term. It's a wonderfully inclusive playground where D is just so relaxed, I wish there were more adventure playgrounds like this around.
Obviously she had a fantastic time and enjoyed telling us how her and the boys ran around the play structures and played hide and seek. I just can't imagine that happening in a playground full of strangers and NT families.
So, it was a very tired but very happy D I collected at the end of day, her good mood continued until….we had to have an impromptu hairwash as there's class photos tomorrow. Which was a more laid-back approach (literally) as I wanted to keep things calm.
She was relaxed enough to have a little chat about her brother tonight, their tolerance levels and empathy towards each other are extremely low at the moment, more so as we approach half term and they're both tired. I tried explaining to D that whilst we might not like family sometimes, we will always love them and vice versa. It's difficult with the both of them sometimes (mild exaggeration) but: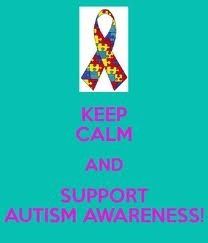 It feels like we're juggling so many balls in the air at the moment what with CAMHS appointments pending for both; D's referral to the hospital; opticians; melatonin mix-up and then everything else. As long as the metaphorical balls all don't come crashing down at the same time, we'll be okay.
To end with a smile, D gave me this early Valentine tonight. To the untrained eye, it's a scrap of paper but it's a heart shape with her Mumma inside it. From her to me and that means more than any shop-bought card: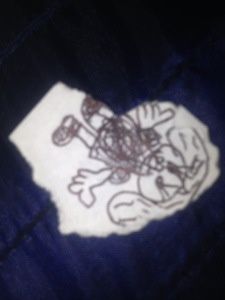 Hopefully the class photos will go well tomorrow, D has said she wants "Cinderella hair", my girl who detests having her hair brushed and I hope everyone's had a good day, comments/RTs/shares as ever welcomed, thanks for reading Jx 😘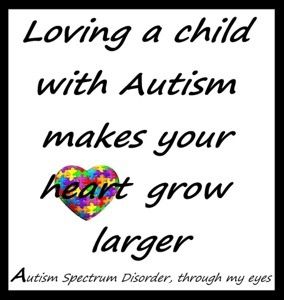 ---
---