It's funny how things happen in threes, isn't it?
No, don't worry I haven't catapulted down the stairs again but there's been three of us at home today with aches and pains.
T had either pulled a stomach muscle or had tummy trouble, D was complaining that everything was hurting from the moment she woke up – she does contort herself into some strange shapes once asleep – and I was somewhat achy.
So we've all had a day at home, with varying degrees of success. Neither T or D are particularly tolerant with each other anyway and levels certainly came and went.
D amazes me sometimes, autistic children aren't meant to have any empathy and although hers certainly comes and goes and she is unable to read emotions in faces, she has had a definite degree of empathy, T just thinks I'm Mrs Clumsy!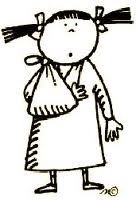 I was chatting to D this evening, asking if her aches had gone and she replied along the lines of "when you're not hurting, the aches pass to me and when I'm not hurting you get them back" or something like that. It does concern me for the teenage years for her.
So, all being well, they'll both be back at school tomorrow and we'll get our routine back, it's needed.
I hope everyone's had a good day, please scroll down and have a look at the #goodwork digital postcard from #teamhonk in Ghana for Comic Relief if you haven't already seen. Comments/RTs/shares as ever welcomed, thanks for reading Jx 😘
(Great end pic via Bev @hodgesclan)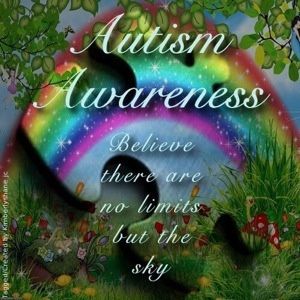 ---
---