It's been a funny old day for a Tuesday.
It didn't start terribly well, D was burbling over with anxieties about her teacher not being in school and the fact that it was a PE day. She seemed momentarily calmed by the fact I said I'd write in her diary that she was worried that the agreed schedule for PE would not be adhered to. And then the anxieties started up again.
For a brief moment I considered keeping her off school, I know she'd have enjoyed it and it would have prevented me worrying but no, she needs the routine of her SN school even if she doesn't know that.
We've been trialling leaving the house earlier in the mornings, thus avoiding the mad rush at T's school as everyone tries to get in as the whistle blows. He's happier as his-take-after-Hubbie-clockwise-timekeeping is met and if D is having a moan and groan (as per last two mornings) there's not so much of an audience.
She took a bit of persuasion to go into her classroom but the smile of her TA encouraged her. The boys all seemed pleased to see her too.
And my grateful bit. We've lived in our house nearly 9 years. In the early days. I would carry both T and D down the stairs, one on each hip. Never ever fell down them..until today.
I managed to crash into big buggy in the hall and then flip over into the radiator. Big buggy has a very strong frame and my cheekbone and chin will vouch for that.
All this sounds comical now as Hubbie chose that moment to put his key in the door and said he heard a "thud", not realising said "thud" was me! He couldn't get in because my key was in the other side so had to wait for me to get up!
I'm very lucky nothing was broken, just bruised, my wrist was a concern but ok. Going to have some wonderful bruises.
The thought of doing a hospital trip that close to school run time was awful and the ramifications for me not being there for T and D, so grateful we didn't need to.
D was a cross little thing when collected, in a way that was a relief as she normally runs at me and body-slams me. Her PE routine hadn't been taken into account and she hadn't enjoyed PE – bouncing on a trampoline with a ball, she'd worried it would hit her.
She was very sad to hear of her Mumma catapulting down the stairs and I've had lots of cuddles, some gentle, some not so gentle. Her empathy was a welcome surprise, it comes and goes and it took her mind off her grouchy day at school.
D has taken to referring to today as "Mumma's terrible day" and no doubt she'll tell them all at school tomorrow, assuming I can get her in there relatively anxiety-free.
And it's only Tuesday but, that's me tonight…grateful.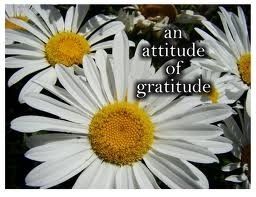 I hope everyone's day has gone well, comments/RTs/shares as ever welcomed, thanks for reading Jx 😘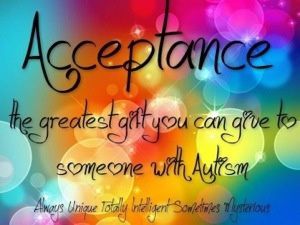 ---
---