Last week I reviewed Vinyl Wall Clocks, a wonderfully quirky gift idea, to view the post click here.
Today it's a more foodie suggestion, both very individual and perfect for Valentine's Day/Mother's Day/birthdays etc.
The whole family have really enjoyed testing these two products out this week.
Firstly we reviewed a cake that fits through your letterbox from Bakerdays. Yes really and here's the proof: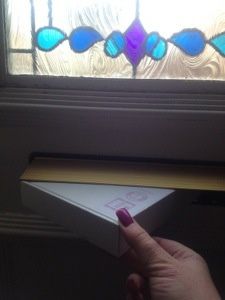 Once the box is opened, the cake is very secure inside a lovely embossed tin: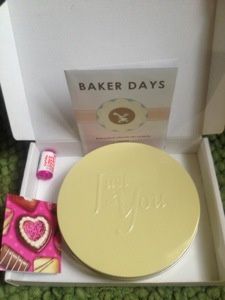 Here's the personalised cake out of its packaging, I choose from one of the many designs on the website and you also have a choice of sponge too.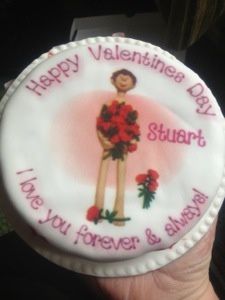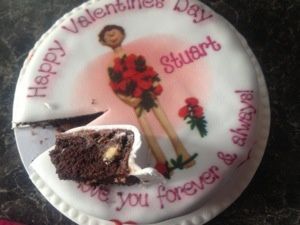 Delivery is included in the price and I think these letterbox cakes are a wonderful way to brighten up someone's day, there's no collection involved and if no-one's in at the time of delivery, it's waiting on the mat for their return. Tastes delicious too!
The Bakerdays website details are available here.
Our next foodie suggestion is from the Queen of Hearts Cookie Company.
As the name suggests, these are cookies, but with a difference. They are absolutely beautiful and almost (almost but not quite) too good to eat!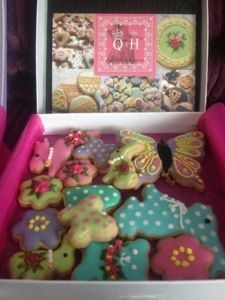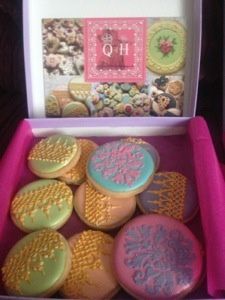 The cookies arrived very securely packaged in gift boxes. There's an "Alice in Wonderland" element about the label holding the tissue paper together, saying "E a t me".
The icing designs are beautiful: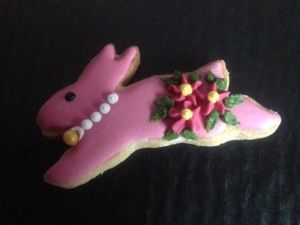 And the general consensus from my taste testers was that they were very very nice.
There are ingredients details and a "best by" date on a label underneath the box, but they definitely would be consumed by then.
There are various categories on the website from Valentine's, new baby, get well soon etc so a cookie for every occasion.
Both foodie suggestions definitely recommended from us, another gift suggestion will be reviewed next week.
Disclaimer: I received a letterbox cake and a sample of cookies for the purposes of this review. These are my words and I have not been paid for the review.
Thanks for reading Jx 😘
---
---