I cannot knock the good work that the front-line NHS staff do, under extreme budget constraints and they are life-savers basically.
What I am going to have a minor moment about today is the back room administration, or lack of it.
D was diagnosed at a paediatric centre some (blimey) 4 years ago. We had a doctor there, a point of contact, a name. She (the doctor) left a couple of years ago and since then D is a "floating patient", "an ex-(area) patient". No-one wants to take ownership for her.
This makes things difficult in terms of follow-up appointments (11 month wait last year), instances when there is a referral from GP and no-one responds and issues when it comes to medication requests (which are made every three months).
Take last week for example, I have learned not to request meds when we are nearly out, I phone when we have three weeks supply left.
Monday, Tuesday and Wednesday…left message on answer-phone. Thursday I got through to someone "oooh, you were next on my list". Really? Request made and along with that, a request that I pick up the prescription and it not be sent to the hospital pharmacy. Even though the pharmacy is (literally) 5 minutes walk away, it takes up to FIVE working days for the pharmacy to receive the prescription in the internal mail.
I thought she'd agreed and taken this on board but….you've guessed it, when I got through to someone yesterday, it's gone off in the internal post to the pharmacy.
So..I'm waiting and hoping that the prescription doesn't get lost in the internal post (it has before) and that maybe I'll be picking up her meds next week, or the week after.
Oh, I don't know. I know it can't be easy working under constraints and probably increasing patient numbers under decreasing staff but a) returning a call when there's a message left and b) actually listening to a parents request which would potentially save time.
And yes, I did work in an office before (PA) so I know how busy life is but..lists! Lists were always the answer.
Rant over (I think), until I have to do it all again in another 3 months.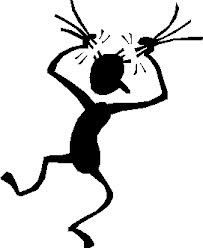 ---
---