One month since Christmas, flown by hasn't it? Still, on the bright side, it's 11 months until Christmas 2013 *whimpers*.
The day didn't start terribly well for me, we'd had our email account h a c k e d overnight – blog post here – and I've spent most of today sorting out the aftermath and deleting delivery notification emails.
Separate to this, D was full of anxieties and anger about going to school this morning, she couldn't understand why school was closed last Friday and not today.
We had quite a moany school run to both T's and her school, and then refusal to go in and then she said "if you take me into school, I'm through with you". She was furious and tried to make herself blend into the wall in reception as much as possible until the TA came to collect her. I didn't really get a goodbye, just a very cross look aimed at me. Nice eh? I guess, thinking about it, I'd rather have the emotion aimed at me than a fellow classmate/staff member.
Totally different D came out at the end of the day, very relaxed and happy. Her highlight of the day was Science, where they'd make a "volcano" erupt using a jam jar, sand, baking powder, vinegar, washing-up liquid and red food colouring. She said they'd all worn googles and was really animated about it, I'll have to google for the details so we can try it at home.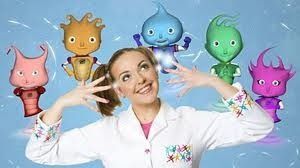 (This picture is of the CBeebies programme "Nina and the Neurons" which D used to enjoy watching)
This evening she's been happily tearing up little pieces of paper, colouring them individually and rolling them into balls. Something she could spend half a day on, if she was inclined.
Snow permitting, we're hoping to get to the first Arts and Crafts SN club of the year, she always really enjoys that.
So, h a c k i n g and this morning's severe mood aside, it's been an okay day, I hope everyone's had a good day too, comments/RTs/shares as ever welcomed, thanks for reading.
Tonight's end picture comes from Bev @hodgesclan who's sent through some great pictures today 😘.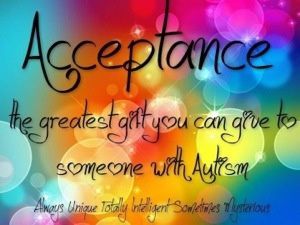 ---