My email got hacked overnight and since 4am this morning I've been receiving messages of non-delivery – the first indication I'd been hacked.
I never click on dodgy-looking links in DMs or emails, a regular amount of email goes to "Junk" and "Junk" it indeed is: banks I don't bank with telling me to click on the link and verify my details, "diplomats" or "secret agents" asking if I'd receive some money for them; diet pills (oi!) and links to photos apparently taken of me. Delete delete delete.
But, despite all this, someone managed to hack my email at 2.18am this morning and send dodgy links to EVERYONE we've ever emailed. Hubbie's customers, people I'm liaising with to write/review for, personal contacts, schools, ex employers everyone.
I think it know how it happened, and it's not by clicking on a link. My email was public in a tweet I sent, because I was tired, not feeling that great and basically I let my guard down and slipped up. 4 hours later (accordingly to the report issued by my service provider) I was hacked.
So, lessons to be learnt:
Don't EVER put your email in a tweet
Don't click on links in DMs/emails if you're either not expecting them or they look dodgy (the hacked emails from "me", for example, have letters added onto the end of my surname)
Query with whoever who you think sent it if you're still unsure but DON'T open the link.
If you do find that you've been hacked:
Change your password immediately
And
Delete the account if email/app if twitter from your phone/tablet and then reinstall.
I hope this helps. I'm furious with whoever did this for a laugh but it's taught me a lesson.
And if you've received a dodgy email from "me". I can only apologise.
Thanks for reading Jx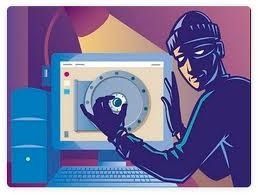 ---
---