Today's competition is to win one of three games for a VTech Storio (the prize does not include a Storio).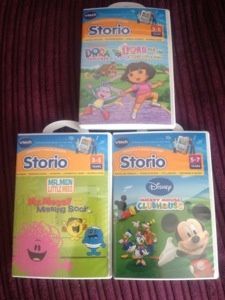 When D was learning to read, she would not read phonetically (school wanted her to but she wouldn't/couldn't) she still doesn't. She seems to memorise the words once heard and seen. I blogged about our experience here.
Here's a Storio: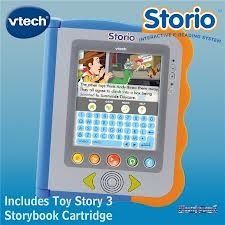 Taking the games one by one:
Game A – Mr Messy and the Missing Sock, 3-5 years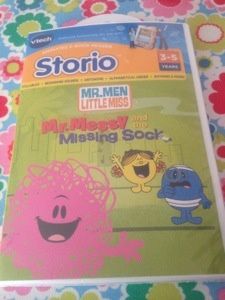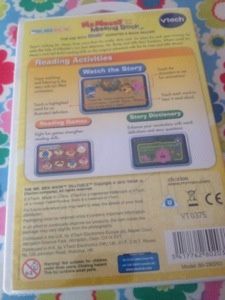 Game B – Dora and the Three Little Pigs, 3-5 years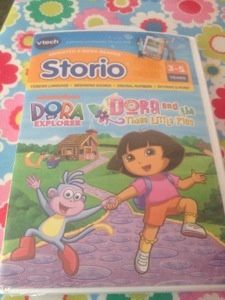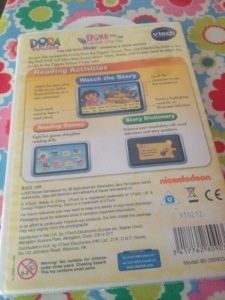 Game C – Mickey Mouse Clubhouse, 5-7 years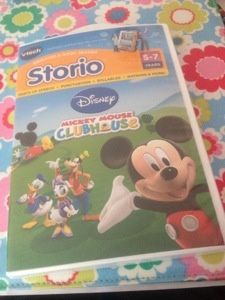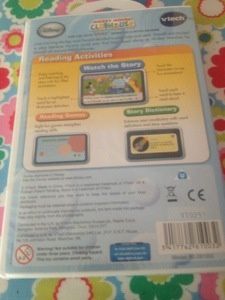 All the games are unwrapped, still in their packaging.
Terms and conditions;
If you would like a chance to win one of the three games, please:
Retweet this post
AND either leave a comment saying which game you'd prefer (A, B or C and the title) or tweet "I've entered @AutismMumma's Storio competition and either A, B or C"
The prize does not include a Storio console. Entries are restricted to UK only and the closing date and time is 10am on 3rd February 2013. The games will be posted out shortly after that via recorded delivery.
Thanks for reading and good luck!
---
---