D's off school today and T's school is finishing early.
We've done a Mile for Autism this morning, probably over a mile.
Here we go:
Once T was dropped off this morning, we trudged through the snow (which wasn't very heavy at 9am) to get some supplies. D is very partial to crisps – hence my wordpress name – and it would not be good if we ran out!
It was the ideal environment for D to be in and she's walked the majority of the way there and back – zero traffic around, so no noise and virtually no people. She's also been very excited by the snow and she's been throwing lots of snowballs!
Some pictures: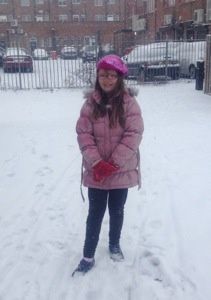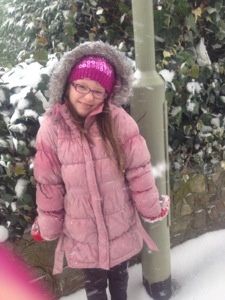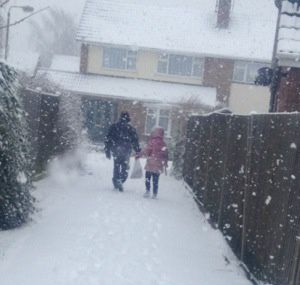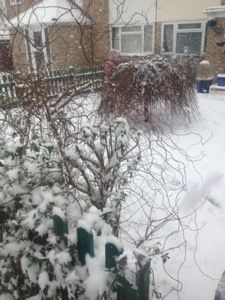 The snow was much heavier after a couple of hours at the shops. It was busy up there, people panic-buying and D spent the time snuggled under purple monkey cuddleuppet in big buggy, playing on my phone.
She walked all the way back, really enjoying the lack of people and traffic again, plenty of snow being thrown about and she made a snowman as soon as we got back (all her own work).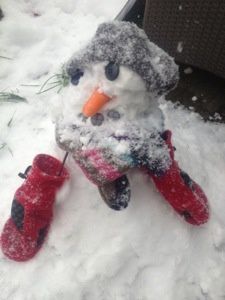 Very proud of D for walking today, ideal sensory environment for her, shame it gridlocks the country though.
For more information about "A Mile For Autism" and if you're able to travel a mile and assist Charlotte, please click here..
Thanks for reading, comments/RTs/shares as ever welcomed Jx 😘
---
---