Two happily reading children this evening, thanks to this chappie: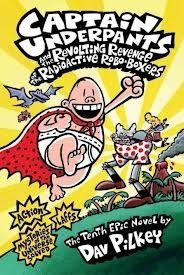 I bought T and D their own copies as, she doesn't mind if he borrows her books (as long as he asks) but he does mind if she does, even with asking!
T is extremely particular about his books and magazines too, if a page is folded over on his Match magazine when it arrives through the door, it's ruined in his opinion.
If one of his books has a tear or a mark, D will unexpectedly inherit it and T will be wanting a fresh copy, that's the perfectionist in him I guess.
Anyway, Captain Underpants…I won't say too much about the book as T has plans for next week's Bookworm Wednesday but there have been giggles emitting from his room and he's already over half way through it.
I have also had nearly an hour of Captain Underpants chat from T, detailing previous books stories etc.
I'm never sure how much D understands whilst she reads her copy, but she does like looking at the illustrations and it saves her (potentially) annoying T by asking to see his copy.
They've both had a good day at school, this morning was buoyed along by the fact it was snowing lightly during the school run. D was very eager to get into school, it was so cold!
I'm not sure what she got up to at school today, there was nothing in the diary again – no news is good news – and she was excited to see snow again on the afternoon school run.
D's school are preparing for snow tomorrow. All the transport people were handed letters reiterating don't commit to the morning journey bringing the children in unless you're sure you can get them home. We had letters as parents too, advising that school may close early (if it's open) and that it's our decision whether we take D in.
T's school are relying on parents listening to the radio and their text message service.
So, we'll just have to see. T and D would obviously be delighted if they could spend some time building snowmen but it depends on the weather, it would be deemed unfair if one school was off and the other open!
When D hasn't been reading, she's been concentrating, tearing her strips of paper to make little balls again. All very precise.
I nearly forgot, today's title comes from this – Captain Underpants – the tra-la-la always makes me smile.
I hope everyone's had a good day, comments/RTs/shares as ever welcomed, thanks for reading Jx 😘
Here's tonight's Dr Seuss: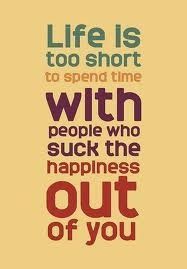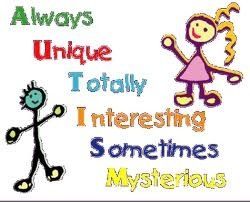 ---
---