Today's "BookWorm Wednesday" is my favourite of all time.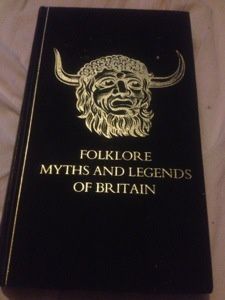 It's a book I would dip in and out of in childhood; and when my parents divorced when I was 9years old, it vanished. They were both dealing with the aftermath of a very viciously fought divorce and I couldn't very well say "ummm, do you remember that book…", I'd have probably been told off for reading it anyway.
The book has long since been discontinued but I found a copy on Amazon and have really enjoyed re-discovering it.
It's not really a book you'd read from cover to cover in one sitting, but more of a dip-in-and-out when you've got a rare moment to yourself.
The book is split into three sections – the first covers ancient superstitions, creatures, plants and festivals. The second section covers regional stories from across Great Britain such as alleged hauntings, origins of place names and local festivals. The final section details British folklore.
It's not a small book, both in size and content but I've always found it both interesting and, when I was younger, terrifying!
This is an example of the wonderfully detailed illustrations in the book: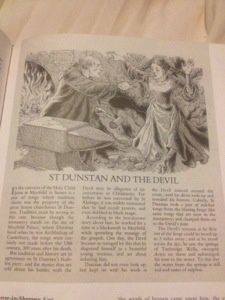 It's certainly a book that makes you consider how ancient folklores and traditions have shaped festivals and superstitions today, as well as some genuinely spooky stories.
Definitely worth a read.
---
---