After the first week back at school that was a complete emotional roller-coaster, D needed a relaxing, low-key and that's what she's had, it's been lovely.
We don't often have days when she is calm and happy for virtually the whole day and I treasure them when we do, banking them in my mind for when the days aren't so good.
She had a really good sleep last night – aided as usual by melatonin – and woke up singing. I got serenaded when I went in, a lovely start to our day.
She wanted to play with a Christmas toy (from 2011) that she'd shown no interest in before, they hadn't even come out of the boxes before today.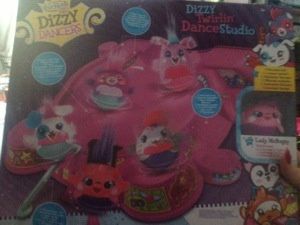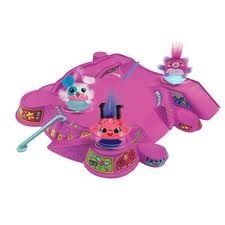 Dizzy Dancers: they don't need batteries – *yay* – and spin around their little arena. Fluffy animal shapes on the top, a harder shell bit underneath. She loved them, albeit nearly 13 months later and they've made her laugh today.
As has "Animal Antics", a new show on BBC1 – click here to watch the first episode on BBC iplayer. A sort of "you've been framed" for animals and hosted by Tim Brooke-Taylor, who she enjoys watching in The Goodies. Her and T really enjoyed watching it.
There was only one slightly dodgy moment when the "dog" (man dressed as one) called cats stupid. D knows that's not a nice thing to say and got extremely cross. I reassured her that it was someone pretending to be a dog; of course cats aren't stupid and dogs historically don't like cats etc and she seemed happy with that and carried on enjoying the programme.
I hope our up-down patten of days has now been broken and tomorrow is just as good, it would be nice. But if it isn't, today has been and it's been great!
I hope everyone's enjoyed their day, please use the buttons below to share, thanks for reading Jx 😘
Here's tonight's Dr Seuss saying: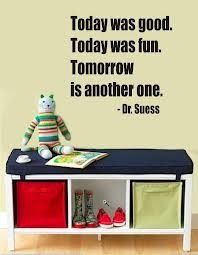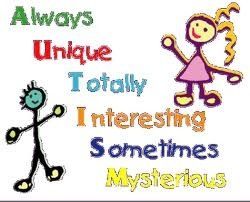 ---
---