I'm extremely relieved tonight, a way forward has been found for the PE issue mentioned in last night's post.
I had a twitter chat with the wonderful Karen and lovely Emma about the issues D was having and had an idea whilst I was doing so. I suggested, via the diary, that D isn't changed until I collect her and then I'll be with her. I also explained again the pre and post anxieties that she has (I write them in and say verbally every time too) and hoped they'd be in agreement/response.
They were…D's teacher has agreed that someone will be in with her (result number one) and that she can have Bunny "watching" her whilst that's happening (unprompted suggestion). D was there and she gave the cutest little smile when her teacher said "was that a good idea". Hopefully…hopefully these two things being implemented will reassure her and help prevent the anxieties. Bunny is normally in her pigeon-hole all day so this is a treat.
So that's a relief (to put it mildy) and as per our up-down week, D has had a good day.
She went in very happily this morning, with her favourite TA, who is always very jolly and positive. Always nice to see her go off in good spirits.
She's got Lego club after lunch tomorrow, which she's very excited about, she said "I signed my name myself on the form", I've said we'll have a Lego club at home as Hubbie wanted to join (jokingly) but D told him very forcibly he was too big!
Today's "Bookworm Wednesday" included D's first comments on a book, it's here. T wasn't too impressed that he didn't write this weeks so he'll be doing next weeks.
So, it's definitely been good/not-so-good and then good so far this week, I wonder what tomorrow will bring?
Thanks for reading, I hope everyone's had a good day too, please share via the buttons below Jx 😘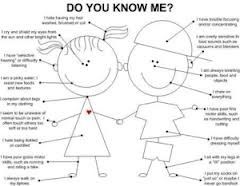 And tonight's Dr Seuss: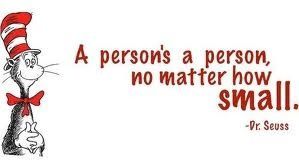 ---
---