What a day. What a complete contrast to yesterday. We have definitely been on the autism roller-coaster today.
It didn't start well, last night didn't finish brilliantly either. D had lots of anxieties around there being PE today (for new readers, D is the only girl in her class and for privacy changes on her own, totally on her own. Staff numbers prevent anyone being with her) and therefore she was saying that she didn't want to go to school, didn't want to do PE, wanted me to collect her after lunch etc.
So, it took a lot of gentle persuasion to get her onto the school run, T returned to school today so we had the school crowds outside his school to overcome first. She managed it by concentrating on Jetpack on my phone and more-or-less ignoring everything else.
The closer we got to her school, the more anxious she got until she reached for Bunny…and where was Bunny? Not immediately seen and D was literally fit-to-burst with anxieties and she wanted to bolt.
The only way I could get my poor girl in was to promise that I would go and start looking for Bunny, phone school once found and drop her off as soon as I could.
The quest began, retracing my steps. Looking not only on the ground, but on walls, in gardens and the road in case she'd been kicked somewhere. The closer I got to home, the more worried I got; Bunny got discontinued years ago and I did say a prayer. hoping that Bunny would be at home – unlikely though I thought it was.
I was feeling very on-edge when I got in the path, wondering how I was going to tell D that I hadn't found Bunny and knowing that a replacement – if I could get one – wasn't going to be the same.
Who was on the sofa???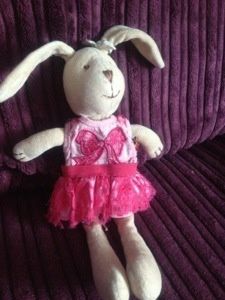 The relief was immense (to say the least). I asked school to let her know that Bunny was found.
I couldn't drop Bunny off straightaway because a parcel delivery was expected – clock watching til 1pm, hoping D was okay – and the blooming parcel didn't arrive!
Some people might think "why take Bunny into school when D is being picked up in nearly two hours?" Well, Bunny is her coping mechanism and part of the end of school day routine is getting Bunny from her pigeon-hole. Routine is very important to an autistic child and she'd already had a stressful morning, she didn't need a stressful afternoon too.
It was an anxious D I collected, she'd been told that Bunny had been found but hadn't been told that she was in her pigeon-hole, I don't know why. Anxieties diminished once they were reconciled, but preventable surely?
We've tried to keep things low-key and softly-softly at home, but T hasn't been terribly sympathetic towards his sister's (and his Mumma's!) day.
Tomorrow is another one, it will be better!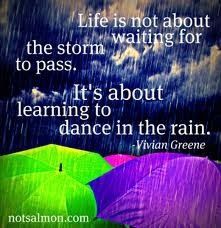 Please use the buttons below to share and help spread awareness of autism. I hope everyone's had a good day…over to Dr Seuss Jx 😘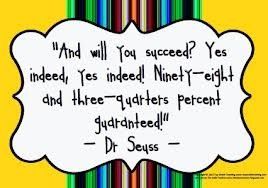 ---
---