The day had arrived…return to school for D. Would she be alright returning after the anxieties of the weekend?
The answer was…YES!
My girl was brilliant; as T wasn't going back to school until tomorrow, we got to D's school a little earlier. Reception was full of jumping, excitable teenagers happy to see their friends after the holidays (which was really nice to see, these young adults whom have made real friends as they've journeyed through SN school together. It was noisy but it gives me hope).
D managed to navigate the bodies, linking my arm in hers. Occasionally she would stiffen if someone got too close but she did very very well.
Delighted to see her teacher and TAs and just when I thought we'd said goodbye and were leaving, she rushed out to give T and I a big hug!
Times like that I can leave feeling happy that she's happy. Makes me feel ten feet tall; of course there are days when she doesn't go in well and I have to do "the walk of shame" past Reception, knowing they've seen/heard all…but today was a ten-feet-tall occasion.
T and I had a great day, it was nice to spend some time with our little man. My Music Monday was a song that I will always associate with T, no matter how old he gets.
We did some boys-toys shopping and had lunch in town. A journey made somewhat easier without D; we sat upstairs on the bus, used elevators (T was okay as long as he had nothing in his hands and no-one behind him, apart from me), we queued in Game and although T was getting fed-up, he was far less vocal than his sister would be. I asked him what it was like without D and he said "quiet" and "we didn't have to bring crisps" – she is a crisp-monster.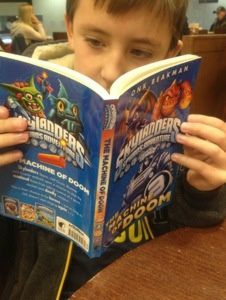 Pick-up-D-time came around really quickly and she was delighted to see us and said she'd had a great day. She sang "Rockin' around the Christmas Tree" ALL the way home and I thought "stuff the stares J, enjoy it"…and we did!
Delighted to receive a party invitation from one of her classmates at a soft-play centre. It's a weekend afternoon (potential to be busy..very busy) but, you know, positivity etc.
She's been happy at home, they both have but tiring quite quickly later on.
School anxieties about tomorrow have appeared and I don't know why, hopefully they'll pass.
T goes back to school tomorrow so I imagine there'll be two tired children tomorrow but…positivity again…hopefully it will be okay.
I hope return-to-school has gone well 👍, thanks for reading Jx 😘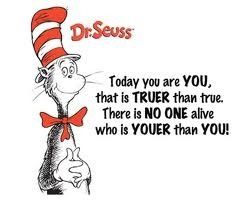 ---
---