It's been a very long day (starting horrendously early) AutismMumma.com is tired.com.
D slept (or rather didn't sleep) terribly last night, a combination of bad dreams and anxieties about returning to school. I don't know if it had any bearing (as she's watched them before) but she was also watching (and bouncing) whilst T played Skylanders yesterday.
Anyway, she was a wide-awake anxious girl from very very early this morning. I guess it's meant I got some reading done early on but not the other bits that needed doing that required brain work (too tired).
D seemed completely oblivious to the fact that our interrupted night might be why I was yawning and said "you really should get more rest!" – thanks D!
As a result it's been a very low-key day, she's been happy sensory-seeking with her weighed giraffe toy and bubble flasks, with some occasional bouncing and flapping.
She is still very anxious about her return to school and veers from excitement that she'll be joining Lego Club at lunchtimes "I signed up for it myself Mumma" to she'll then get anxious about the class and about "doing hard work".
So how tomorrow will pan-out is really anybody's guess but we'll aim for a low-key one, with (hopefully) minimal anxieties and a better night please!
I hope everyone's had a good day, please use the "share" buttons below and help spread autism awareness. Thank you Jx 😘
I've decided to end my posts with Dr Seuss sayings for a while, I was looking them up at "silly o'clock" this morning and they're just great!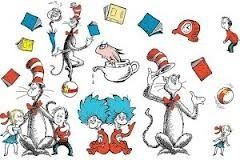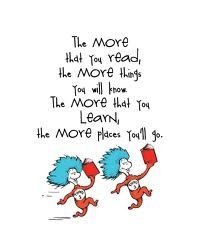 ---
---