(Update: App codes now all claimed)
An issue for my children when together is sharing, I'm sure it's the same for many people.
T, in particular, has an extremely "competitive, must must do better/finish this" edge which can be draining to attempt to manage.
We use giant sand timers at home but as they are only 1 minute, 5 minute, 10 minute and 30 minutes they can be quite restrictive in their use.
This is where Time Timers have been invaluable this school holiday. The company has an American site and a European distributor, and it was the European branch that sent me some timers to trial.
Here's the timers, they can either be free-standing or wall-mounted: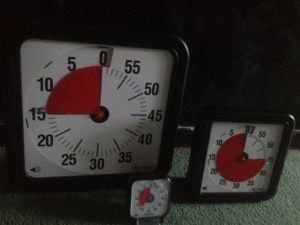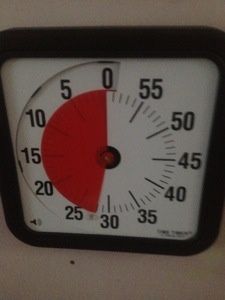 The timers are very easy to use and extremely visual, which is a great benefit for special needs children. There is a choice of an audible sound (not too loud) when the time period is over, or relying on the visual alone. Although the sound is not adjustable – merely an one/off switch – it is not loud enough to cause distress.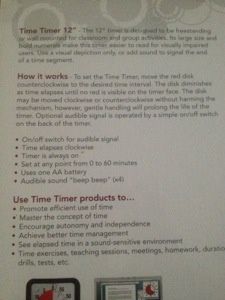 D has engaged straight-away with the idea that these are used to measure an amount of time on the Wii/trampoline/amount of time before meals etc.
(App codes all claimed now, thanks.)
Now the app code giveaway:
Time Timer have very kindly issued me with five free codes for their app.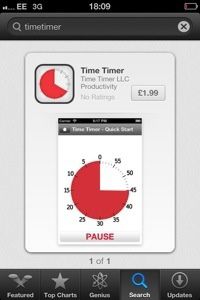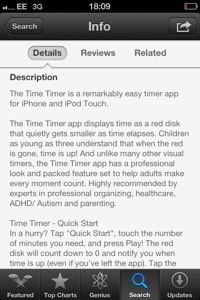 If you would like to receive a free code then please:
*RT this blog post
*And then send me a DM saying you would like a code (you will obviously need to be following me)
*Tweet "I'd like a TimeTimer code from @AutismMumma"
The codes are only valid for a few days and I only have 5, so don't delay!
Thanks for reading Jx 😘
---
---