We're at the end of the school holidays and I can categorically say that no two days have been the same, such is the unpredictably of autism parenting.
Yesterday's blog portrayed a sensory-seeking D, only able to seek reassurance and comfort from wrapping herself very tightly into her cuddleuppet.
Today she's been a bouncy and flapping girl – virtually all day. If she's been happy/sad/anxious/worried or hungry, she's been bouncing and flapping. She's been mostly happy and hungry though!
She has had a few anxieties this evening about returning to school on Monday, I'm hoping they don't overtake her this weekend. I'm sure they're going to surface Monday morning, especially as T doesn't go back to school until Tuesday.
On the whole, the holidays have passed really well, a nice low-key time. They've appreciated and enjoyed what they've been given as presents and *ahem* "generally" got on (ish).
I hope everyone has had a good end to the week, please use the share buttons below, thanks for reading Jx 😘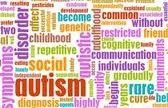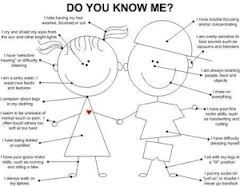 ---
---