It's nice and sunny, a New Year and it's finally decided to stop raining. We decided it would be a good idea to burn off some Christmas calories and do a "mile for autism".
If you're not familiar with this, please take a look at @clkh_'s blog and if you'd like to walk/run/jog a mile please let Charlotte know/leave a comment below.
Here's our mile:
Seen off by one of the cats, who's more like a guard dog than a cat.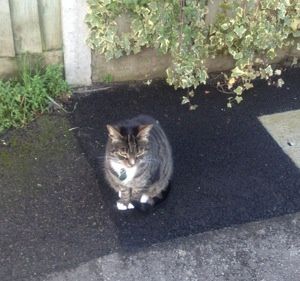 Garden is a tad muddy, think I'll give the gardener (moi) some time off until it dries out a bit.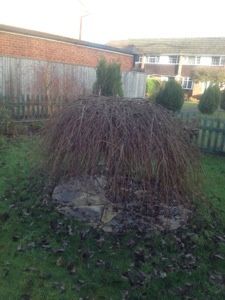 This stream is normally very very shallow, last week it was over-flowing into the road. Never seen it so high.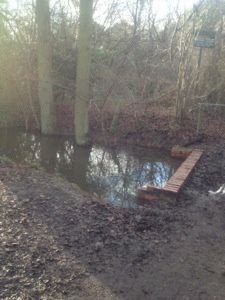 Past the play area: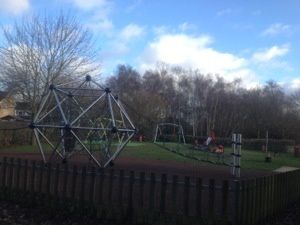 This was the start of our mile, we were going to walk all the way around the lake near us and feed the ducks.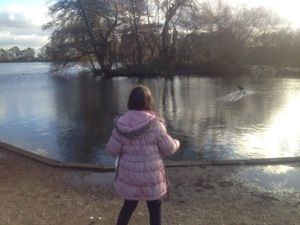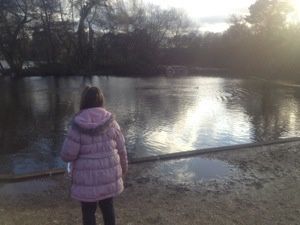 Off we set, D happily going on ahead, she likes it when there's no other people around.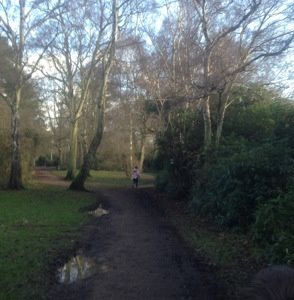 Past the tree that thinks it's a mushroom!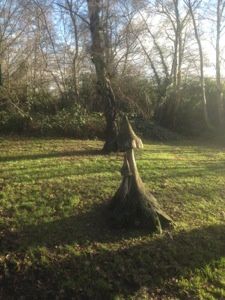 A quick pit-stop at the bench made from another tree and then more duck-feeding: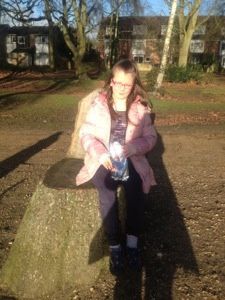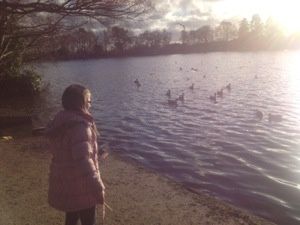 Tree shot!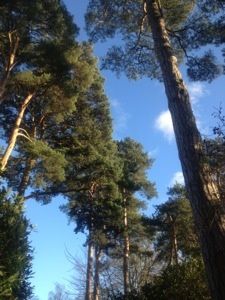 Nearly half-way around: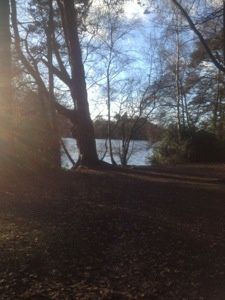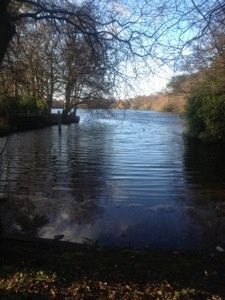 Water gauge and "hello ducks"!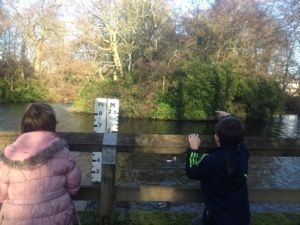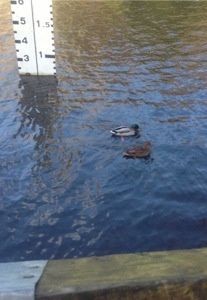 More lake shots, we're so lucky to have this close by: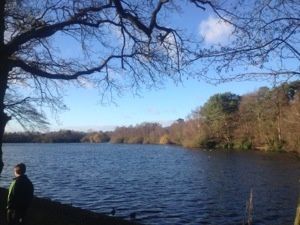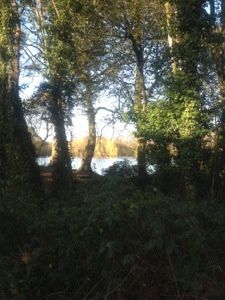 Wonder if he caught anything?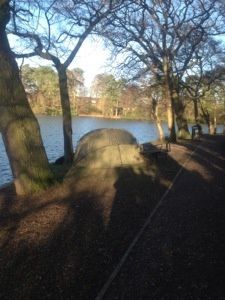 Entering the woodland bit which means we're nearly done.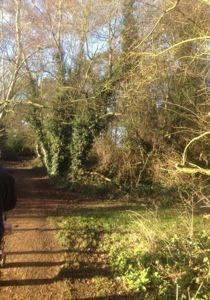 D's wheels needed a good wash, they were very muddy!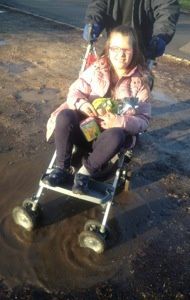 Nearly home..
Please either leave a comment below if you are able to help Charlotte or contact her on twitter at @clkh_
Thanks for reading, please use the share buttons below to help raise autism awareness Jx 😘
---
---