Double post tonight as I'm still full of a headcold. Woe is me etc…
This weekend has mostly been about these chaps, they're everywhere:
Tiny little paper drawings: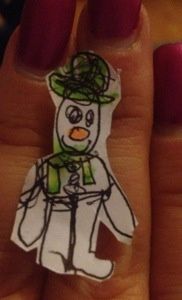 On the whiteboard: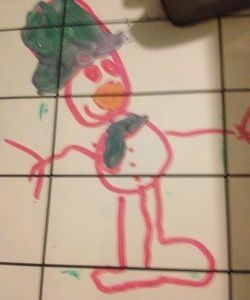 And D's bedroom: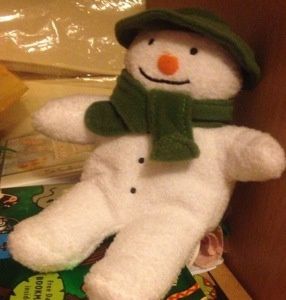 The snowman that I finished making yesterday – see post – has been christened, after Hubbie! Now I don't know if this is progress or not, but Bunny is called "Bunny" and similarly other toys are called what they are: puppy, dolly, bear etc (apart from a pair of red-handled scissors which have been named Susan) so…I'm not sure, but very glad she likes "S" the snowman.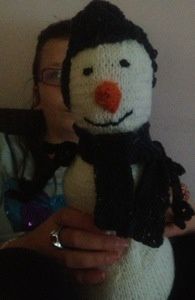 The weekend has passed by in a haze of sneezes, coughs and sore throats but still with strict adherence to routines for meals, evening routine etc. Which hasn't been easy with zero empathy shown. Her dinner was met with "oh thank goodness, it's time for food".
There was a funny bit earlier today. I'd flicked over to a music channel and Sam Brown was on, with a video from the mid-late 80's.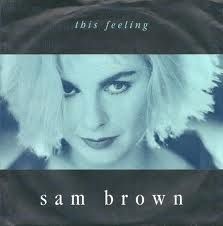 D looked at the video and said "she's got vampire eyebrows like you had, Mumma" – see post for details!
They have calmed down a lot since then but I'm still reminded frequently about them!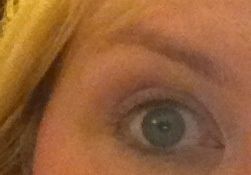 I'm hoping this cold goes for the New Year and wouldn't it be nice if it stopped raining!
Thanks for reading, I hope everyone's had a reasonably good weekend, please use the buttons below to comment/RT and share to promote autism awareness and acceptance Jx 😘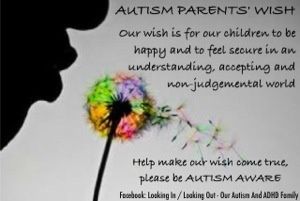 ---
---